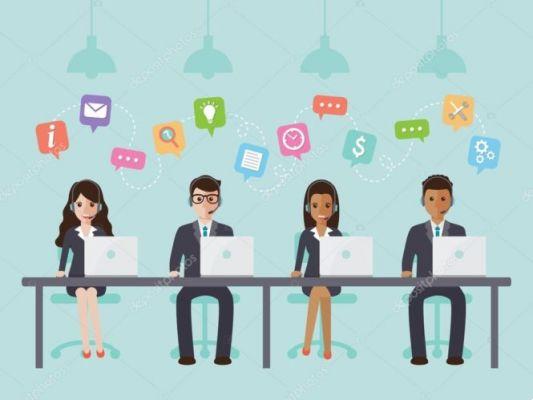 How to find out who a phone number belongs to: the most trusted apps and websites. Receive a call on your mobile from a phone number that you have not saved in the address book, do you accept? I'm afraid most of you will answer this question in the negative, after all, a good portion of mobile phone users reject these types of calls to avoid SPAM (advertising calls). Others take a slightly less drastic decision: they look up the phone number on Google to find out who it belongs to.
The problem is that this type of phone call (SPAM) has also caused the growth of services, web pages and apps that promise to make you find out who a phone number belongs to, but not all of them manage to deliver what they promise. Therefore, in this guide we have made a selection of all of those more reliable websites, applications and services to check who owns a phone number.
How to find out who a phone number belongs to: the most trusted apps and websites
Google phone
If you are lucky enough to have a compatible phone with the Google Phone app, chances are you won't even need to use a website to identify phone numbers. The big G has a huge database of phone numbers, in which users have marked them as SPAM, so that, upon receiving a call, the application itself will notify us whether or not it is a call from a malevolent source.
But that is not all. Thanks to the fact that the application is also capable of associate the telephone numbers of the calls with those belonging to companies, the call receiving screen will show the company name itself if available.
Yellow Pages and White Pages
But if Google doesn't tell us who a phone number belongs to, we can use some databases like yellow pages or white pages to find out who a specific phone number belongs to. Since we won't initially know if it's an individual or a company, we can go to the yellow pages site to try and find out whose phone number is.
If we can't find it there, then we can run the same method on the white pages webpage and check if that phone number matches a particular one.

Whoscall - Caller ID + Block
Now, you no longer have to guess the number when you receive an unknown call or SMS on your Android phone. Just use Whoscall - Caller ID + Blocking to have full call control on your Android phone. The features of this app are available both online and offline, allowing for immediate identification of unknown numbers.
TrueCaller - The best app to find out who a phone number belongs to
And in case your device is not compatible with the Google application, Truecaller is the best alternative you can use to know who a phone number belongs to. This platform has been storing phone numbers for years, with over 250 million users worldwide using it to identify SPAM calls, as well as to associate phone numbers with members of the Truecaller community.
Furthermore, it is a constantly evolving service, as the list of telephone numbers is updated every day, thanks to the participation of users.
Unknownphone
With an operation similar to that of Truescanner, since it is the users of the platform who add phone numbers and offer their ratings, Unknowphone is one of the best web pages for identifying SPAM calls. It has a search engine that allows you to find any phone number and read the opinions of other users.
The best thing about this site is that it is not necessary to register to look up phone numbers, nor install anything, even if they have their own Android app, which allows you to block SPAM calls as well know who a phone number belongs to.
If we still cannot identify whose phone number they are calling us from, there are other services that help us to know who is behind them, or at least, if they are SPAM or not.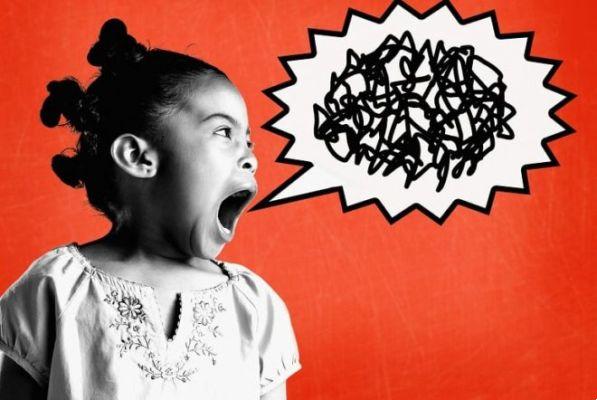 WhoCalledMe
One of the most popular is WhoCalledMe, as it has an important database of phone numbers and additional information on who their owners are. There we can also find many comments from other people who can help us find out whose phone number is.
tellows
If you want find out who a phone number belongs to you can rely on the service offered by tellows: it is a huge database containing thousands of telephone numbers. Unlike white pages, Tellows works on the basis of voluntary reports from network users.
Tell me who is calling
Another way to find out who a phone number belongs to is to rely on the services of Tell Me Who Call. It is a website very similar to Tellows, since also in this case there is a database containing numbers reported by users.
How to find out who owns a phone number with Facebook
Didn't you expect it? Well, if we really want to talk about numbers, Facebook boasts a huge database and for this reason it will not be difficult for it to find out who a mobile number belongs to! As? Even simpler, all you have to do is type the number into the search bar at the top, and hope that a result will come out!
Further Reading:
How to find out private number, the complete guide
How to find your phone number on Android
How to call back a private or anonymous number
How to find your phone number on Android and iOS
How to know who saved your number using WhatsApp