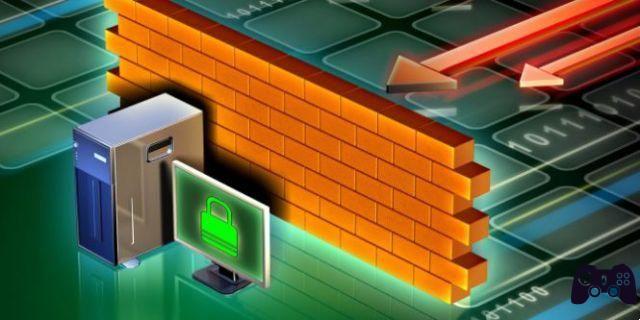 You may already own a powerful one firewall and not even knowing it. It is leaning in a dusty corner, the lights go on and off. You already know it runs your wired and wireless home network, but did you know yours modem router wireless Internet domestico probably contains a powerful built-in firewall that you may not even have activated?
A firewall can be a powerful defense against hackers and cybercriminals. Chances are you already own one and haven't even noticed. In this article, we will show you how to enable the firewall built into your wireless modem router based on the hardware probably lying idle in your current modem.
How to hide Wifi from your neighbors
What is a firewall and why should i enable it?
A firewall is the digital equivalent of a policeman guarding the boundaries of your network. It can be used to prevent traffic from entering and / or exiting areas of the network.
There are several types of hardware-based and software-based firewalls. Your operating system may have a software-based firewall. The one inside the wireless modem router is typically a hardware-based firewall.
Firewalls can be an excellent method of preventing port-based attacks on the Internet. Firewalls can also prevent an infected computer within the network from attacking other computers by preventing malicious traffic from leaving the network.
Now that you know a little about the benefits of firewalls, try checking if your modem router offers a built-in firewall. Your router you already own is likely to have a built-in firewall, as 8 out of 10 of the 10 best wireless modem routers, according to PC Magazine, have a firewall listed in features.
Connection problems with home WiFi: how to solve them
How to check if the wireless modem router has a built-in firewall
Open a browser window and log into the wireless modem router management console by typing in the IP address of the wireless modem router. It is likely that your modem router has its internal non-routable IP address such as 192.168.1.1 or 10.0.0.1.
Here are some of the standard administration interface addresses used by some of the more common modem router manufacturers. You may need to consult your specific modem router manual for the correct address. The following list contains some of the default IP addresses based on our research and may not be accurate for your specific make or model:
Linksys: 192.168.1.1 or 192.168.0.1
DLink: 192.168.0.1 or 10.0.0.1
Apple: 10.0.1.1
ASUS: 192.168.1.1
Buffalo: 192.168.11.1
Netgear: 192.168.0.1 or 192.168.0.227
Look for a configuration page called Safety o Firewall. This indicates that the modem router has a firewall integrated as one of its features.
5 tips for securing your Wifi network
How to enable and configure the built-in firewall of the modem router
Once you find the configuration page, look for an entry that indicates SPI Firewall, Firewall or something similar. You should see a button Enable next to the item. After enabling it, you will need to click on the button Save and then on the button Apply to confirm the change.
After clicking Apply, the wireless modem router will likely indicate that it will reboot to apply the settings.
Once you've enabled the firewall, you'll need to configure it and add firewall rules and access control lists to meet your connectivity and security needs.
Once the configuration of the firewall the way you want, you need to test your firewall to make sure it's doing what you expect.
The best firewalls to lock down Windows
Further Reading:
5 tips for securing your Wifi network
How to access the Wi-Fi modem settings
What to do with "Unable to get WiFi IP address"
What is a WPA2 password? I'll explain it to you
What to do if Nintendo Switch does not connect to Wi-Fi