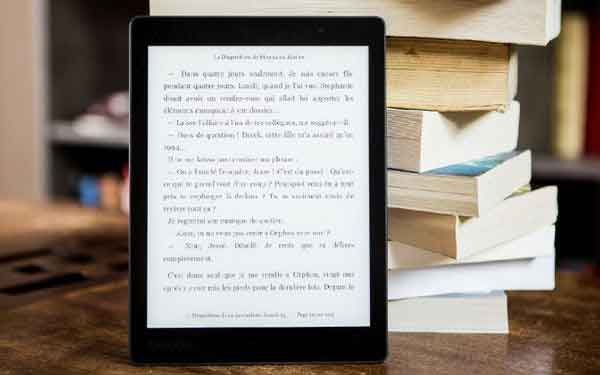 You don't need expensive software to create an ebook. Google Docs will do the job well once you know how. The process of writing an ebook can be daunting. Many people are unfamiliar with formatting, book cover design, or publication.
Hiring professionals for each step of the process can take a lot of time and money, but you can create your own ebook with a handy, free tool that many writers already know and love… Google Docs!
In this article, we'll walk you through the process of writing, formatting, and designing your ebook in Google Docs. Let's dive in.
How to delete a page in Google Docs
Inserting a cover
To start writing in Google Docs, open a blank document in Google Docs. The blank page is a scary thing for many writers, but you are about to learn how to do magic with yours.
It's important to create an eye-catching cover for your ebook because people will, in effect, judge a book by its cover. You can create a neat design in Google Docs using just text or with an image.
To design a cover page, click Insert> Drawing> New. From the menu, you can add lines, shapes, text boxes and images.
Remember to keep things balanced, as a fussy cover filled with too many elements can discourage readers from taking an interest in your book. All you need is the title of the book, a representation of the image and the author's name.
When you're done with the design, go for it click su Save and close. Your design will be added to the Google Docs page you are working on.
Creating a title page
Add a title page to a blank page in the document. Type the title, then click the button Styles in the menu bar and select Title.
You can centralize the title by using the Align Center function in the menu bar. Just click Ctrl + Shift + E (on Windows PC) e Command + E (on Mac) to do it.
After typing in the title, you can move on to the next page to continue writing your book. Save scrolling time by inserting a page break with Insert> Break> Page Break.
Do the same for introductions, prefaces, and other preliminary texts. You can broaden the style of your text by adding hanging indents or make it more readable by adding double spacing.
How to add and edit headers or footers in Google Docs
Adjusting the page setup
Some writers prefer the text of the book to be aligned with the left margin and others prefer to centralize it. Either way, you can customize the page text alignment in File> Page Setup.
The default margins on all sides of the page are 2,54 cm. If you decide to change it, be sure to change all sides so that the text doesn't look lopsided.
Click on Ctrl + Maiusc + J to justify the text on your page. This will make the text align with both the left and right margins and clean up any awkward spaces.
You can also select the page size for the format you want your text to be optimized for and choose a preferred background color for the page.
Adding page numbers
Number your pages by clicking Insert> Page Numbers. There are four options for number placement and you can choose which one you like best.
You can also customize the placement by clicking on Other options and specifying your preferences.
How to sign on Google Docs
Creating a table of contents
Create a table of contents to help readers keep track of each topic / chapter listed in your ebook. You can generate an automatic table of contents in Google Docs and it's a similar process to generating a table of contents in MS Word.
Just click Insert> Summary. You now have two options. The first is a plain text table of contents with numbers on the right side. The second option does not use page numbers, but instead creates hyperlinks that jump to the annotated section.
Since you are writing an ebook, it is advisable to create a clickable table of contents so that readers can easily jump to any section without having to scroll through.
For this feature to work flawlessly, it's important to format according to Google Docs built-in header styles. Google Docs populates the table of contents using Heading 1 as the top-level entry, so you might want to use that for chapter titles. Heading 2 is treated as a subsection of Heading 1, Heading 3 as a subsection of Heading 2, and so on.
If you change the headings in any way, you can update the table of contents to reflect those changes by clicking the Update Table of Contents button, which looks like an Update button.
To delete a table of contents, left-click on the table and select Delete summary from the menu.
Tables and Graphs
You may need to illustrate the text with tables and charts and add them directly to Google Docs. click on Insert> Table to add a table and choose the required table size from the grid.
To add a chart, click Insert> Chart and select a graphic bar, column, pie or line. Note that a default chart will be added to your document, but you will be redirected to Google Sheets to customize it to your needs.
2 ways to change margins in Google Docs
Adding a bibliography
In Google Docs, you can add citations and a bibliography to your document in an MLA, APA, or Chicago style.
Click on Tools> Quotes to get started, then select your favorite style from the sidebar. Next, select the type of source (book, newspaper, website, etc.) and how you accessed the source (print, website, online database).
Then, add contributor details. You can skip some fields if you think they are irrelevant, but some fields are required. Required fields are those with asterisks, such as contributor names. You must complete all required fields before you can add a quote.
click on Add citation source after entering all the necessary details.
Word count control
Do you work with a word count limit? Monitor your writing by clicking on Tools> Word Count o Ctrl + Shift + C. You will see the number or words and characters you have written.
Export your ebook
Have you finished your book? Good job! It's time to export your masterpiece. click on File > Download > EPUB to export the file.
EPUB is the standard format for ebook distribution because it exports the text cleanly in a universal format that can be used by all online libraries. EPUB files are also very responsive on different screens.
Before distribution, you can first export the text as a PDF to confirm that everything is as it should be, but it is recommended that you distribute as an EPUB.
How to create a chart in Google Docs
You now have the structure of your ebook
And that's it; the structure of an ebook created using Google Docs. Now, assuming you haven't already, all you have to do is write the actual content and you're good to go.
Further Reading:
How to delete a page in Google Docs
How to open EPUB files on Windows
How to use Google Docs in dark mode
How to draw and sign on Google Docs
How to download books to your Kindle for free