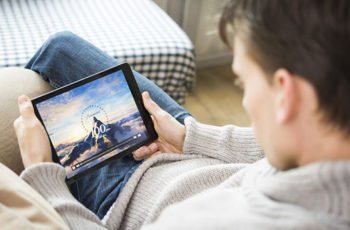 How convert video on computer and android devices? Here is a simple guide to help you. In recent times watch a movie on an Android device has become very fashionable. You can watch anything you want on your smartphone with just one click and at any time.
Il world of video converters it is so vast that it is sometimes difficult for an inexperienced user to navigate. There is no need to download a program if we need to convert a video every now and then. However, care should be taken not to install a low-quality program for a particular need.
Where did your videos come from?
Whether they come from a camcorder, downloaded to YouTube, or uploaded by a friend to your USB stick, the videos we watch (like the files we use every day) all have special extensions. And not all conversion software supports the long list of available codecs.
First of all, it is important to identify the format of your video. If the extension does not appear by default in your browser, you can see it in the Folder Options ("Organize" tab on Windows 7 and Vista, "View" on Windows XP), in the menu or simply right-click on the video file to convert and look into its properties.
Once you know this format, you need to make sure it is supported by the video converter which will be installed on your PC or Android. Unless you are manipulating files in a small format, you shouldn't have any problems as these programs often cover a good range of formats.
What to convert?
The question may seem strange, but we need to know if videos can be played on many different platforms, each of which accepts a particular file format or a different resolution.
Once that said, it's important to know the formats supported by the platform you intend to watch your video on. Although… Many software can overcome this limitation by allowing you to choose directly in their interface the name of the desired platform, the software that has in memory the specific characteristics of the target reader.
What is a video converter?
As the name suggests, a video converter is something that converts videos. A Video Converter is a program that changes the video format. It simply decompresses the video to another format in a process known as transcoding.
You can easily convert the video file format to another format that your Android phone or tablet supports and you can watch your videos without headaches or frustrations.
There are many Video Converter apps available for Android which you can easily download from Google Play for free.
Let's see then how to convert video to android with apps.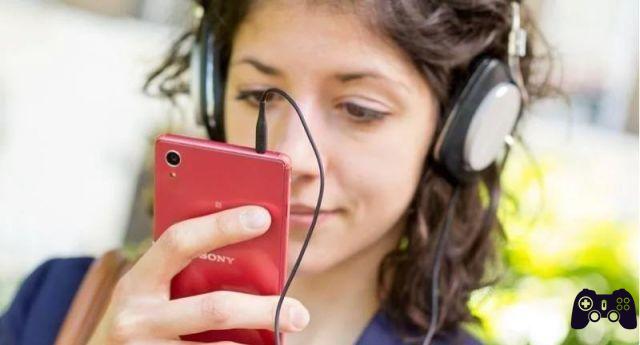 How to convert video
How to convert video online
This online video converter simplifies the converting video files to all formats. Just upload a video file or link it to a video to convert it to any format you want. This converter is optimized for converting to a high quality file. And it's free!
It works without registration and for free. You have nothing to install and no special software is required. All you need is your usual browser. You can convert various file formats. Your files are downloadable 7/7 days, 24 hours a day.
How to convert video on computer
Many people love share your videos with family members or relatives, but the Android operating system unfortunately does not support all file types.
According to the official Android website, only MP4, 3GP, WebM, TS and MKV (Android 4.0+) in the video codec H.263, H.264 AVC, H.265 HEVC, MPEG-4 SP, VP8 and VP9 are the formats compatible with Android.
So, if you have a video library in FLV, AVI, MOV, WMV and want to play them on your Android phone or tablet, you are out of luck .. There are many video converters for android available on the Internet that can convert your videos to almost any format.
FonePaw Video Converter is a good choice. With this program you can perform the following tasks:
Convert MOV, FLV, WMV, AVI, VP9 to Android compatible formats for playback on Android phones and tablets.
Convert audio formats such as MP3, WAV, FLAC, AIFF, M4A, M4R to Android and other tablets and tablets.
Encode the videos to another file for your device.
Change video encoding to HD and compress them
I telefoni o tablet Android come Samsung, LG, Google, Sony, HTC, Motorola, Kindle Fire are fully supported.
How to do:
Step 1. Add the video to the program
After downloading and installing the application, click "Add File" to add the video to the software.
Click the "Profile" button in the drop-down menu of this converter to choose the output format in the "Android" category. The program has created profiles that fit your video files at the correct resolution for the screen size of your tablet or smartphone.
Browse the folders on your computer and choose a drive and folder to save the converted Android file. Then click the "Convert" button.
You have done!
How to convert video
Depending on the target platform, here are some examples of free converters. These profiles are available directly in the software interface.
Hamster Free Video Converter converts for various devices such as Apple, Sony, Nokia, HTC, Microsoft, BlackBerry, iRiver, Samsung, LG, Archos, Motorola, creative also supports AVI, MPEG, WMV, MKV, MP4, 3GP and SWF.
Format Factory can convert to formats compatible with devices from Apple, Sony, Aigo, Ainol, Archos, ASUS, Gemei, Google, HTC, iRiver, LG, MeiZu, Microsoft, Motorola, Newsmy, Nokia, Onda, OPPO, Philips, BlackBerry, Ramos , Samsung, Sony Ericsson, Teclast and AVI, MP4, 3GP and RMVB.
The two programs mentioned above are very complete. Here are some that are very practical, but they aren't that comprehensive.
Koyote Free Video Converter it also has some specific profiles for Apple, Android, BlackBerry, Sony and Windows Mobile devices. This program focuses more on formats than profiles, but the small list presented is very handy.
Free Studio offers profiles compatible with Android, Apple, BlackBerry, Samsung, Sony (including Playstation and PSP), LG, HTC, Motorola, Microsoft, Nokia and Nintendo, but also mobile phones that are not smartphones.
Freemake Video Converter has two mobile profiles (Apple, Android) and two other classic formats (AVI and MKV).
Easy to understand converters
When you know nothing about video conversion and just want a functional tool, you may feel vulnerable in choosing a converter. Many possibilities, many advantages and disadvantages for each program ...
The choice must be made mainly based on the format of your files. If it's just to make it readable on any PC (by encoding for example AVI, MPG or WMV), all are valid. What will give the advantage to one over the other will obviously be its usability. Having a nice color converter is good. Studying it 2 hours to understand how it works is not good.
The two points to look for are the following: the program must be translated into Spanish (to understand everything that happens on the screen) e it must have an ergonomic or even a friendly interface.
From this point of view, Hamster Free Video Converter does all this with 3 buttons and 3 steps to follow, with a simple, pleasant and well-guided interface. Add files, choose a format, convert - done in seconds.
In the "Friendly Interface" genre, we also have Free Studio and its easy to follow colorful icons which lead directly to an integrated mini-program, adapted to your needs.
How to convert videos on Android
1. Video Converter Android
Video Converter Android is one of the best applications for convert video from one format to another for android available on the Google Play Store. Android Video Converter (VidCon) has ffmpeg support which allows you to convert any video format to mpeg4 and h.264, including formats like AVI, ASF, FLV, MJPEG, OGG, OGV, RM, WMV, DV4, M2V, M4V, MKV, MOV etc.
It allows you to convert videos to other video formats like mp4 or h.264 or mpg. Video Converter Android it also offers many functions such as extracting audio from video, in mp3 or aac format.
Best of all, the video quality will remain the same in every format you want to convert. You can also reduce the file size when sending videos via SMS.
If you want better video experience, instead of using many video players to play video like Twist Video Player, RockPlayer, VPlayer, MoboPlayer, MX Video Player, mVideoPlayer, you can use Video Converter Android to convert video on android.
You can play the video easily with system support and hardware acceleration with better monitoring experience.
2. Free Android Video Converter
Free Android Video Converter application also allows you to download online videos. This application is very simple to use, it involves uploading a file, selecting the type of format you want to convert the file to and a simple click on "convert".
You can simply copy the URL of any video from sites like YouTube, Dailymotion or others and paste it into any Video Converter application for Android.
This application will retrieve the desired video for download. You can also adjust the start and stop times, video and audio bitrates, brightness, sample rate, frame rate, audio and video codes and many more with Any Video Converter.
This application also includes a help manual, online help and email support. The user interface of this application is very friendly you will find all the output options in the upper right corner. It will only display compatible formats.
Download Free Android Video Converter
3. Video Converter Free
Video Converter Free converte i video in AVI, WMV, DVD, MP3, MKV, 3GP, iPad, iPhone e Android. You can also convert online videos to MP3. You can copy and paste the URL from YouTube, Dailymotion, and many other websites. it is also possible convert FVI to MP3 or any format.
You can also import music (MP3, AAC, WAV) and photos (JPEG, PNG, BMP, GIF,) to convert to video easily at no cost. It also prepares videos for playback on portable devices. Video Converter Free converts videos for iPhone 1-6G, iPod, Android, Blackberry, Sony, Samsung, Nokia mobile devices.
4. Total Video Converter
Total Video Converter you can easily download it from Google Play Store, it is available in free and paid version. Like many other converters, it converts videos to MP4, 3GP, AVI (MPEG-4 Part 2) and AMR video formats used by mobile phones, iPad, iPhone, Xbox 360, PS3 etc.
Total Video Converter supports all media players. This software gives you complete control of your output video, including the ability to batch convert multiple output file formats, adjust video size, merge files, change frame rate and sample rate, convert codes audio and video and many more.
Do you need to download videos from the Internet? Read this article to find out how: Three ways to download online videos
Further Reading:
How to Convert MP3 Videos Online - Quick and Easy
How to convert your Chromecast into a Karaoke
Insert a YouTube video into PowerPoint
The best video converters for Windows, Mac and online
How to compress a video file on Android? The best compressors