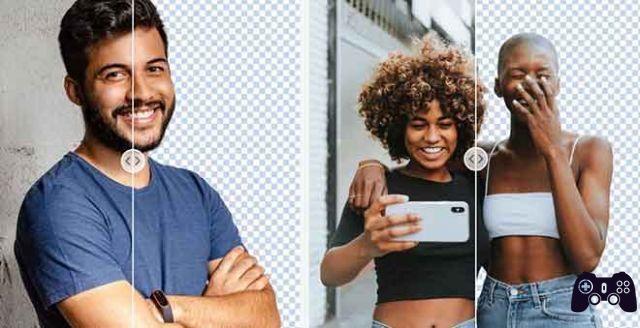 Today we will teach you how to use a simple online tool to erase the background of a photo. The web uses an algorithm that recognizes the people who appear in a photo, so that later it is able to delete the photo and show you an image with a transparent background in which only the person is seen.
The website is called Remove.bg and it works completely automatically. The process takes only a few seconds and it's completely free. It uses artificial intelligence that has been specifically trained to detect people and separate image layers from the background. You can change the background of the photos for free, while they can continue to train their AI with tests.
You also need to know that images are limited to a resolution of 500 × 500. As for privacy, the images are uploaded with an encrypted SSL / TLS connection, and after keeping the results for an hour so you can download it, they wipe everything off their servers.
How to delete photo background with Remove.bg
The first thing you need to do is go to the web www.remove.bg. Once inside, everything is extremely simple, and you just have to click on the Select a photo button to start the process by choosing a photo. You can also use Enter a URL to type the web address of a photo that is online.
When you click Select a photo, a window will open with your operating system's file explorer. In it, you have to navigate to the photo you want to use and select it pressing the Open button later, or simply double clicking on it.
And that's it, the application will automatically recognize your figure and eliminate the background of your photograph, leaving you alone. Then you will be shown the results, and you just have to press the Download button to download the photo without background in png format.
The quality of the result will partly depend on the background. If there are areas with hair-like colors, it might be a little strange to remove the background of the image. However, if the background has a homogeneous color, the results are much better.
Another thing you need to remember is this website can only erase the background to photos of people. This means that if you try to insert your pet's photo, the website will not recognize it and cannot proceed to remove the background from the main image.
Read also: App to delete people or objects from a photo
Further Reading:
How to change iPhone wallpaper
How to create a transparent background in GIMP
How to change the background on WhatsApp of a chat or all chats
How to change the background of Gboard
How to put a Live wallpaper on iPhone and Android