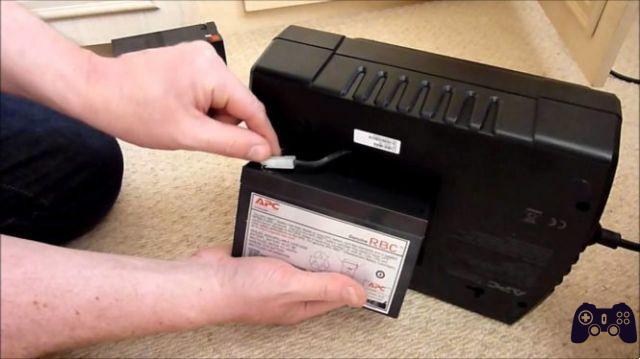 How to change the UPS battery. We can change the battery of a home UPS yourself? We often call an IT technician for a job that we can do on our own by following these step-by-step instructions. Changing a UPS battery is not a big deal. There are two types of UPS there are offline and online UPS. Between the two, it is the off-line UPS that we use at home or in our office and it is easy to open. There is only one battery and it is 12 Volt and 7 AH. You can easily buy the battery at a computer store or order it from an online store like Amazon.
When is the right time to change the UPS battery
Under normal conditions, when the utility power is cut off, the equipment will still operate for some time due to the charge left in the UPS battery. As soon as the equipment shuts down when the mains supply is cut off, it means that the battery is low, it is now possible to replace the battery. The normal life of a battery is approximately 1 - 2 years, depending on the brand. We will teach you how to change the UPS battery alone at home, no need to call for assistance.
How to change the UPS battery
For illustration purposes, we are using 500VA APC brand offline UPS. The steps required to change the battery will be more or less the same in other similar UPS systems.
1 pass : Open the screws on the back.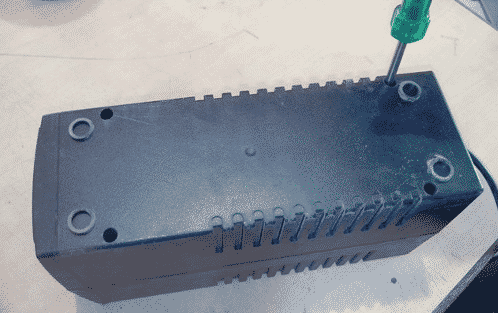 Step 2 : After opening the lid, you will have the inside view.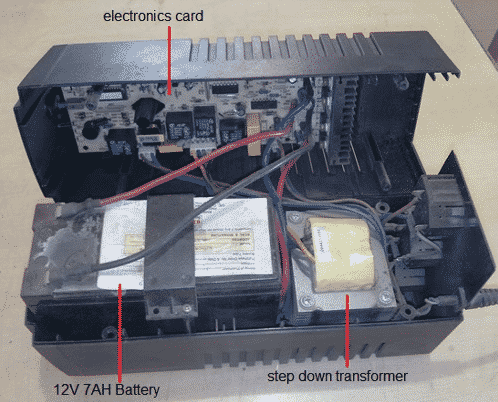 Step 3 : You will notice that the battery is held in place by a clamp, make sure to open this clamp by removing the screws on both sides.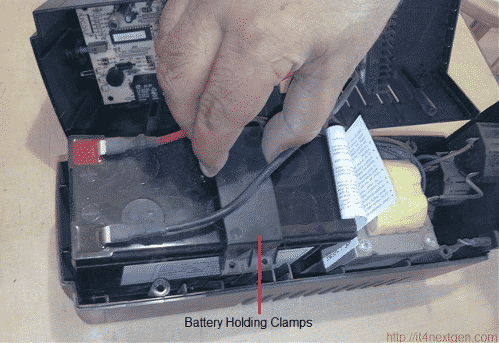 Step 4 : Remove the RED and BLACK cables from its thimbles as shown below: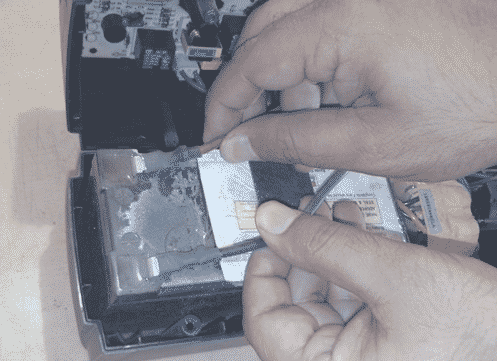 5 pass : Remove the battery from the UPS.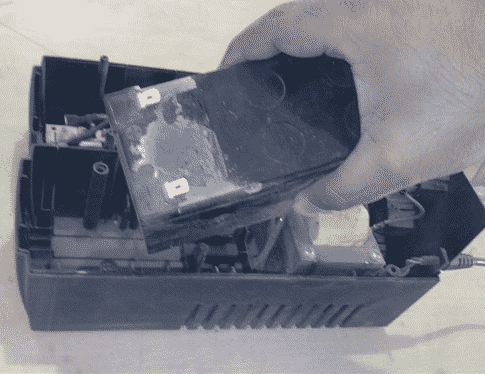 6 pass : Insert the new battery, connect the black (ground) and red (+12 V) cables to the battery terminals and refit the battery clamp.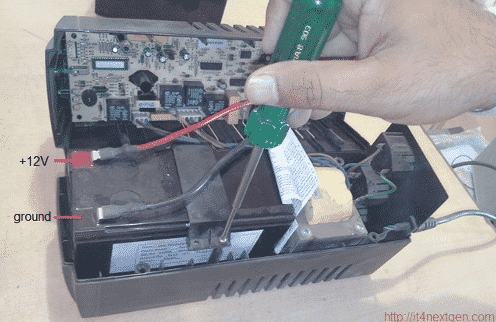 Final stage : Close the cover and install the screws you opened in step 1.
Restore the UPS battery backup
So now you are familiar with the internal components of the UPS and you know how to change the UPS battery. In rare cases where the battery problem is not solved by changing it, it is necessary to have the recharging circuit in the electronic board checked by the authorized service center
Further Reading:
How to know when it's time to change your phone's battery
IPhone 5 battery: how to optimize performance and when to change it
How to change the language in WordPress
How to change a hard drive letter in Windows 10
Why is my phone hot? What can you do