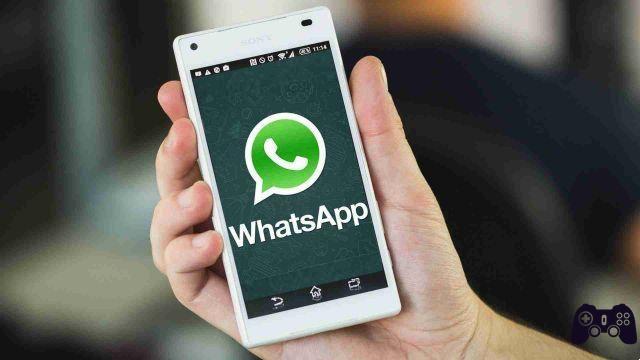 How to change the phone number on WhatsApp and what happens next. There could be several reasons why you need to change your phone number. Once you've gone through the process of changing your number, it's time to let your contacts know. This may seem like a huge task, but WhatsApp makes the process a lot easier.
WhatsApp offers an option to notify your contacts that you have changed your number. Apparently, this is just to inform the contacts you have about the messaging service and more.
How to switch to a new phone number on WhatsApp
Changing your WhatsApp phone number is quick and easy. Open the messaging app and tap the three vertical dots in the top right. You choose "Settings> Accounts> Change number ".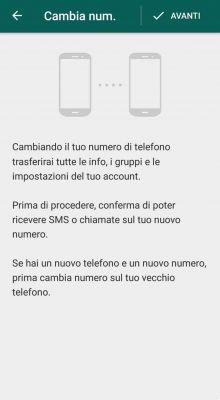 WhatsApp will show you the information which will tell you that all your settings, groups and account information will be transferred to the new number. You'll also need to prove that your new phone can receive text messages, and hopefully that won't be a problem.
Once you have entered the phone numbers, be sure to double check that the numbers are correct. Tap Next and WhatsApp will notify you that you are about to change the phone numbers. Don't forget to activate the option that will notify your contacts about changing the number.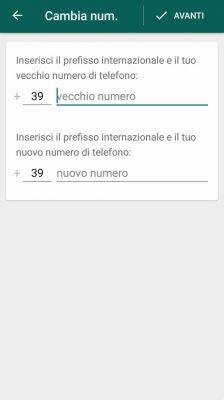 You will also need to decide if you want WhatsApp to notify all your contacts or contacts you have chat with or a custom list. You won't have to worry about deleting your old WhatsApp account, as the app does it automatically for you.
Remind your contacts to delete your old number instead of adding it to the existing contact. Your service provider may be reusing that number and your friends will have a number that isn't yours.
Change smartphone but not the phone number
If you only change your smartphone and not the sim or your number you will not have to perform any operation just remember to back up your messages if you want them on the new phone. Now we will explain how to do it.
If you switch from an Android phone to an iPhone, but with the same number, you will keep your account information. What you won't be able to keep are your messages. If you migrate from Android to iPhone or vice versa, you will lose all your messages.
If you switch from one Android phone to another, you can restore your messages using the backup function. Open "WhatsApp -> Settings -> Chat -> Backup chat." To save mobile data, be sure to tap the "Back Up Above" option and choose "Wi-Fi Only".
If you haven't added a Google Account so your chats can be saved to Drive, tap the "Add Account" option. By tapping the "Back up to Google Drive" option, you can also set the chats refresh rate. Back up your messages manually if you don't want to wait for the allotted backup time.
If you want to know how to backup your WhatsApp messages on iPhone read this article below.