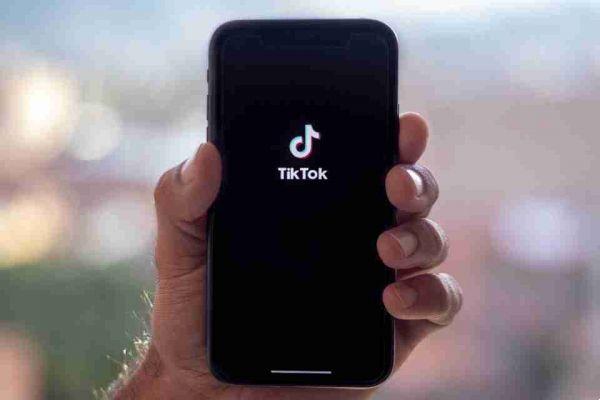 Adding music to your TikTok videos is simple enough, but what if you want to use more than one song in the clip? While TikTok doesn't natively allow you to do this, there are workarounds to create TikTok with more unique audio, so you can stand out from the crowd of content creators on the social video app. Follow us in this article to find out how to add more than one song to your TikTok video.
How to add a song to your TikTok
Before detailing how to add multiple songs to a single TikTok clip, let's take a look at how to add a single song to your video.
Open TikTok on your mobile device.
Tap the "+" button at the bottom.
Select a duration for your video (up to 15s / 60s / 3m) and start recording. The app also allows you to upload your own videos up to five minutes long.
In the next window, you can perform additional changes, including adding music. Press the "Sounds" button below.
Browse the "Recommended" section and select your favorite melody. You can also use the Search option to find something specific.
After selecting a specific song, press the scissor icon in the left corner.
Choose the part of the song you want to overlay on your video by dragging your finger over it. Tap the check mark once you're done.
Tap outside the audio box to return to the editing screen. Press "Next".
You will be taken to the Publishing screen where you can add a caption, hashtag and mentions. Press the "Post" button to post your video.
How to find interesting sounds on TikTok
If you've ever come across a TikTok with interesting audio, know that you can save it to your profile for easy later use. Follow these steps:
Find a TikTok with an audio track.
Tap the rotating musical balloon in the lower right corner of the display.
Click on "Add to Favorites".
Now you will be able to quickly access the sound while creating a new TikTok from "Sounds -> Favorites section".
How to add two songs to your TikToks from the app itself
You can add multiple songs to a TikTok from the app itself, but they would overlap, meaning they'll play simultaneously by default. Right now, TikTok doesn't let you assign a particular song to just a part of the video. But if you want to experiment with music overlays, here's how to add two songs to your clips.
Go through steps # 1 to # 10 again, but when you get to the post page, make sure you tap the "Who can watch this video" option and select "Only me".
This will allow you to continue editing the video before showing it to the world. Press "Publish".
The video you created should appear in your gallery.
Go back to TikTok and upload the video from your device by tapping the Image icon in the left corner.
Once uploaded, tap "Next".
Trim your video if you feel it is necessary, then hit "Next" again.
Select the Sounds icon one more time.
Select the second song by tapping it. The two songs should now play at the same time.
One thing you can do to try to turn it into an interesting wallpaper is to adjust the volume of the first song you added and the new sound.
Don't forget that you can use the sounds you have saved from other people's TikToks. You can find them all in the "Favorites" tab.
How to add two songs to your TikToks using a third party app
Using a third-party video editing app, such as InShot, can help you add two tracks on different parts of your video. Be very careful, however, as TikTok is cracking down on copyright infringements and may ban your account if you upload copyrighted music.
Instead, we suggest you turn to a service such as, which allows users to download only non-copyrighted background music for TikTok. Don't expect to find songs by Beyonce or other famous artists of her caliber. However, keep in mind that you will still need to when using these songs. Alternatively, you can always use your own sounds or songs that you record.
Let's see how you can add more songs to your videos.
Add music to the video
Open on your mobile device.
Tap the "Video" option and select the clip you want to add music to. You can use a video you made previously on TikTok, on which a song has already been uploaded. Alternatively, you can use a video you made.
Move the slide in the video feed down by sliding your finger to the right to split the clip into two parts, as desired. One will play the song you have already added on TikTok, while the other will play a new song.
Select the "Split" button in the top menu. The video will now be split into two parts.
Select the "Music" option.
Tap the part of the video where you want to add a new song.
Lower the "Volume" to 0%, then press the check mark.
Press the "Tracks" button.
Select the sound that will overlap that part of the video. You can use InShot's music library so you don't have to worry about copyright infringement. However, if you want to use your own sounds and are sure there will be no problems, you can select "My Music" from the top.
You will see a list of audio files that you have stored on your device. Tap the one you want and press "Use".
The song feed will now be added on top of the video feed. Drag the handle to adjust the length of the song on that particular video part.
Now you can preview the video and its audio by pressing the "Play" button.
If you are happy with your creation, tap the check mark.
Now all you have to do is "Save" your video to your phone's Gallery.
If you used a video with no audio, you will need to add two audio tracks, not just one, using the previous steps.
Publish the video
Go back to TikTok and upload the video with the two songs, just as shown above.
InShot adds its own watermark to an edited video (unless you pay for the premium version), so you could cover it with a sticker. Just press the "Stickers" button at the bottom.
Add your favorite sticker, then tap the "Next" button.
On the Publish screen, don't forget to change the audience to who can see your video back to "Everyone", then press "Publish".
That's all. Now TikTokers can watch your video with combined background music.