ByteDance has made available in Europe Viamaker, the application that allows you to edit videos. The service was already available in China but the Asian company decided to export it to the Old Continent as well. The credit is certainly due to the great success that TikTok continues to collect around the world.
The app is very popular in China and may soon become popular in Europe as well. Viamaker is available for both Android devices via the Play Store and iOS devices via the App Store, also in. It's free and allows you to post-edit any video. In the international version it is available in four languagesand at least for the moment (English, Japanese, Korean and Portuguese).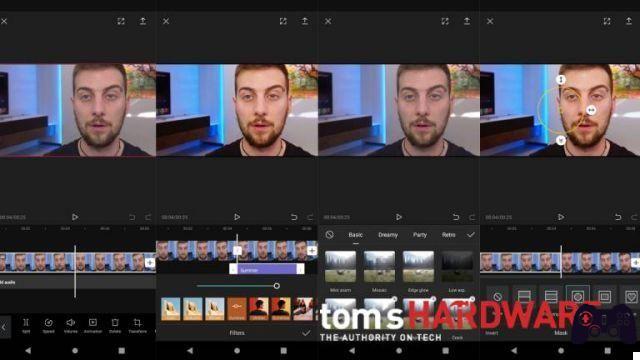 We have installed Viamaker and its functionento is very simple. It does not require an account. Once in the application, we can open a new project by choosing from our multimedia contents (videos or photos) or from some already present in the app. Selecting the file on which we intend to intervene, the screen will open where we can edit the video doing practically everything we want.
We can add transitions, insert music, increase the playback speed, add effects, phrases or backgrounds, make a color correction and much more. in conclusion, you can do everything you expect from a video editing tool. Once the project is finished, however, it is not possible to share it directly from the application. You need to go through the gallery of your smartphone.
Viamaker could give a further boost to TikTok, the app par excellence for sharing short and quick videos. If you are interesting, you can download the app from the Play Store or the App Store at this address.
The new iPhone SE 2020 is available on Amazon starting at € 499. .