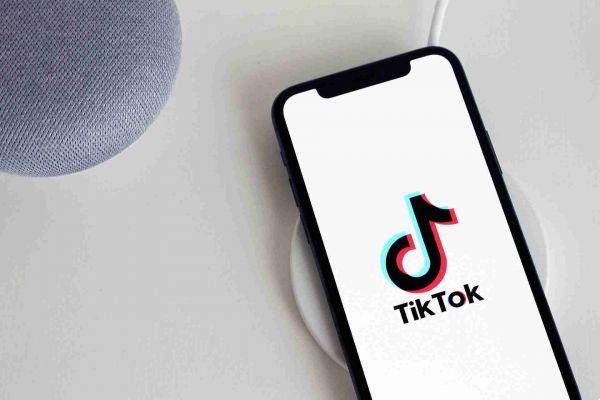 Many creators of TikTok went viral because they created their own sound on the platform. Here's how you can do the same.
When you scroll through your "For You" page long enough, you end up hearing the same song over and over in multiple videos, used in a variety of scenarios.
Sometimes, you may even hear the same beat or sound on multiple videos, interpreted differently by different creators. This phenomenon occurs when a TikTok sound is trending or goes viral and can be a powerful tool for the person who created it.
This article is a step by step guide to help you create your original sound and reap the benefits.
Why you should make an original TikTok sound
If you've created some TikTok videos before, you probably know how important sound is. It can allow you to convey some emotion or help you reach the punchline. When you use the right sound, you can also increase your chances of going viral on TikTok.
But if you can choose one sound from the thousands already in the TikTok library, why should you create an original one?
First, you may not be able to find the song or sound effect that fits your video perfectly.
Second, you may want to use your voice to describe the scene or provide comments.
Finally, if you are a musician or a comedian, you can harness the power of the TikTok sound to gain a larger audience and more followers on and outside the app.
Create a new sound on TikTok
The easiest way to create original sound on the app is to record a new video. If you talk while recording, sing or play an instrument, all of this will be transformed into a new sound. You can also do a voiceover on TikTok, which the app automatically converts to a sound as well.
Use the + at the bottom of the TikTok main screen to record a new video.
Hit Register and do your thing.
Press V to go to the next page.
In this screen, add filters, voiceovers or vocal effects to your heart's desire. You can even use the Synth voice effect to make your spoken voice sound like a song.
Tap Next.
Post to your page as usual, with a caption and hashtag to make sure it gets more views.
When the video is finished uploading, go to your profile and open it.
You should see a spinning record at the bottom right of the screen. Click that.
This page is the feed for the new sound. You can change the name of the sound to something more catchy and that people can easily search for.
Add the sound to your favorites for later use.
If your sound is detected by other creators, this feed will also show any videos that use it.
Remember, you can't use a sound from the TikTok library in your video with this one, even if you turn down the volume and make your original sound louder. If you use something from the library, that will be, rather than what you created, the default sound on the video.
Create new Tiktok sound without video
You don't have to post a video publicly to create a new sound. For example, if you want to use a scene from a movie and can't find it in your library, you can post a video of the sound as private. This will give you access to that sound at any time in the future.
Play the sound you want to put on TikTok on your phone and capture it as a video with your phone's pre-built screen recording. Make sure you record in a quiet place.
Go to the TikTok app and press + to create a new video.
Hit Upload instead of Record this time and choose screen recording. Then, hit Next.
Trim the sound to the exact spot you need and hit Next. After that, hit Next again.
When you reach the Posts page, tap Who Can Watch This Video. Switch to Just me and publish.
Open the video and tap the rotating record button in the lower right corner as before.
Change the name of the sound and Add to Favorites to use it in other videos.
If you can't press the spinning disc to see the sound, exit the app and restart it. This should fix the problem. If you still can't click on it, you can make the video public and edit it again privately after using audio.
Create high quality Tiktok sound
You should take into consideration that if you create a sound using the screen recorder app, it will capture the sound from your phone's microphone. While this is the easiest way to upload a new sound, the quality may not meet your standards.
This is especially true if you are a musician who wants to upload their own song, so that other people can use it in their videos. In that case, you need to use a video editing app.
With a video editing app, you can choose any random video from your phone and replace the audio with any other sound on your phone. Then, upload that new video as private, as we explained above, to get the best quality for a TikTok sound.