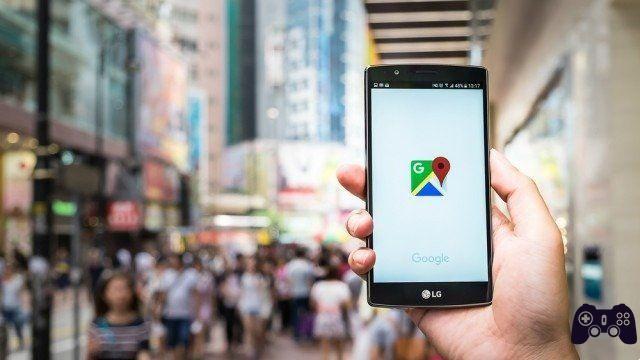 How to stop Google from tracking your location for real. Google has been found to follow you even when you told it not to - here's how to stop it forever. Google has learned well how to blend in, because the Mountain View giant follows you even if you told it not to.
If you turn off Location History, your location data is still recorded and stored in a section of your account called My Activities. In other words, turn off Location History but your location is still being tracked ...
If you want to stop Google from tracking your location once and for all, here's how. Follow our handy step-by-step guide and stop Google from being the helicopter parent it turned into.
How not to be tracked by Google
So, you were as hurt as we were by the news that Google is tracking your location even with Location History turned off. Here's how to put an end to this:
Go to the dashboard on your Google account.
Then go to the Privacy and personalization tab> Manage your dates and personalization.
Turn off Web & App Activity. You'll see a small pop-up from Google, asking if you want to pause web and app activity. Click Pause to confirm.
Under web and app activity, you'll see the Location History box. Click Pause (if you haven't already).
If you want to delete Location History (already tracked) on Google History, select Manage Activities and click the trash can icon at the bottom right of the screen.
Disabling Web & App Activity and Location History will prevent Google from storing your precise locations on your account. However, it does nothing for what has already been saved. You will need to do this by going to myactivity.google.com and Google Timeline separately.
Once this is done, Google cannot track your location.
If you're scratching your head about why turning off Location History doesn't completely obscure your location from Google, the answer is simple: Google uses your location for its other apps and services, and these entities automatically store your timestamp location data. without asking. Google is apparently trying to be useful (although such data is known to be valuable to the company's advertisers).
Here's how to turn off Google's tracking capabilities for Google Maps and other services on iOS and Android devices, as well as on the desktop
Delete collected activity data
On the My Activities page, you can review all of the activities that Google has saved, including the apps you have used and purchased, the searches conducted, and the websites you visit. Click the three-dot icon next to an entry to open the option to delete.
You also have the option to delete all data between a certain date. The page sidebar menu has an option called Delete activity for, which allows you to select a custom time period for deleting data.
Google recently made sure that activity data can be automatically deleted after a certain period of time. Set it from the activity controls menu on the Google Account dashboard. Under Web & App Activity, click Manage Activity> Choose to auto-delete. By default, Google retains this data until you manually delete it, but here you can change the times to keep the data for 18 months or three months.
Once configured, Google will show you exactly what will be removed. Click Confirm to set it and ensure that any information outside your preferred range is immediately deleted.
Delete data from the Google Maps timeline
Google will only track your history if you have enabled location services. On iOS, it will populate the timeline with all your activities if you have Google Maps set to always collect location data (Settings> Google Maps> Location> Always).
To delete location data on mobile, tap the hamburger menu in the top left and select Your History. Here you can see what Google has collected about you; tap the calendar icon in the top right to jump to a specific date.
If you want to remove individual items or days, you can do it manually. On mobile, tap the three-dot icon and select Delete day. To delete just one thing, tap it, select the trash can icon in the top right and confirm the deletion.
On desktop, tap the hamburger menu in the top left and select Your history. Google Maps will display the day's activities, but you can also choose a specific date from the drop-down menu. Individual entries can be removed by clicking on the three-dot icon and selecting Remove from my day.
From the desktop, all location data can be deleted by clicking the gear icon at the bottom right and selecting Delete all location history. Delete the whole day by simply tapping the trash can icon.
How not to be tracked by Google on Android
Even outside of Google's dashboards and deadlines, Android users can better control location tracking right from their phone. You open Settings> Google> Location and turn off Use location. However, keep in mind that many of your phone's apps and services will be less useful without location services.
This page can also be used to tweak some settings to better control how Google pings your phone and collects data. Tap Improve Accuracy on Samsung devices and you can turn off Wi-Fi and Bluetooth scanning. This is used to improve location accuracy but also pinpoint your exact location.
Under Location Services, select Google Location Accuracy and you can remove all other ways of locating your route except GPS. Changing this will affect Google Maps and Find My Device, but will ensure that Google can't ping the exact location when it's not trying to figure out where you are.
How to stop Google from tracking your location on iOS
Like Android devices, iPhones and iPads can completely disable their location services by going to Settings> Privacy> Location Services and activating the switch. This, of course, will cause many of the phone's services to stop working. However, you can take control of individual apps by setting when they can access Location Services.
Select an app on the Location Services page, including those offered by Google, and determine when they can follow you. Select never to disable location services entirely for that app, or choose While In Use to only track your location when you're actually using it, rather than when it's active in the background.
In conclusion
To do this on an Android device follow these steps:
Vai everyone settings.
touches on Google then up Google Account.
Tap the tab data and personalization and then on Web and app activity.
Toggle Web and app off.
To turn off location history:
Go to the card Data and personalization like above
Tap on location history and disable the setting for each phone or device connected to your Google account.
To turn off location history on iPhone, iPad, and computer:
Click this link to go directly to the page of activity checks (you may need to log into your Google account to access the page)
Place web and app in off.
Switching for the location history it's directly under the Web & App Activity setting, which you can also turn off.
Alternatively, you can access the setting by following these steps:
Open Google in your browser and log into your account.
Click yours profile picture in the upper right corner and on the Google account button.
Click on Personal information and privacy, Than we on my business.
Click the activity controls.
Disableweb and app activity.
Further Reading:
How to delete our data from Google
How to browse incognito on a Windows 10 PC
Does the phone listen to us? How to prevent the phone from listening
How to stop iPhone apps from tracking your location
How to show the battery percentage on iPhone