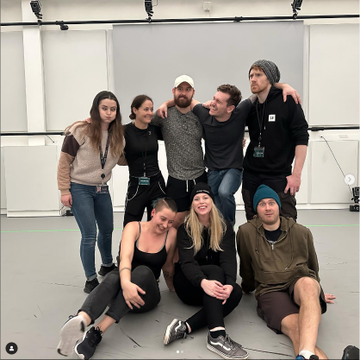 Apparently the work related to the use and construction with motion capture for Hellblade 2 are officially finished. Everything was announced through a Twitter post accompanied by some explanatory photographs of the situation, with the current focus on what will be the next steps in the production phase.
(FYI) Ninja Theory has finished the motion capture work of Senua's Saga: Hellblade II
Here are a couple of wrap-up photos of the team. pic.twitter.com/Z37F2DivRT
— Idle Sloth (@IdleSloth84_) November 22, 2022
"Ninja Theory has finished the motion capture work on Hellblade 2. Here are a couple of team summary photos", reads the introduction to the post, followed by some photographs in which the team appears posing, probably to celebrate the conclusion of this phase of the works.
This is by no means the first update of this type on the video game: over the years Hellblade 2 has continued along its path, keeping its fans constantly informed, with a wait that is not easy to sustain. About 5 years have passed since the release of its previous chapter (Hellblade: Senua's Sacrifice was released in 2017), and the constant commitment both in working and in informing can only bode well for its release, yes hopefully, as smooth as possible overall.
Over time, however, this particular approach to the development of Hellblade 2 has not affected its community too positively, giving the impression that development times are longer than normal (giving rise to the most curious theories), and thus obtaining, probably, the opposite effect to the one hoped for. It remains clear that predicting the reactions of the general public is always an impossible task to say the least, even when trying to connect with people.
In any case, the publication of these new images can only give us hope regarding the general completion times of the title, also because the motion capture process still represents one of the central elements of the entire experience.
Knowing the developers of this game, we won't have to wait long for any new updates on the work on the title.