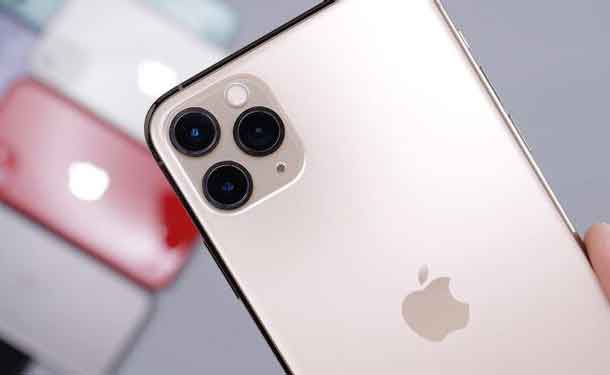 Do you think there is a problem with your iPhone or Android device? Here's what to do if your phone has been hacked. Calling, emailing, buying tickets, taking photos, creating reminders, paying bills, checking our bank balances - these are just some of the things we do on our phones. That's why securing your devices is vital.
But what are the chances of a cybercriminal accessing your phone? How can you find out if your phone has been hacked? Here are what signs to look for if you think your iPhone or Android device may have been hacked and what actions to take in such a situation.
Can my iPhone or Android phone be hacked?
Unfortunately, anyone can be vulnerable to phone hacking. It doesn't matter if you are using an Android or an iPhone; it can happen to any smartphone.
The information located on your device can be very interesting to both cybercriminals and acquaintances. Therefore, the list of reasons why someone might hack your smartphone is endless and includes accessing your photos and private data, reading your text messages, stealing money, and so on.
How to know if your phone has been hacked
Do you have a feeling that your phone has been hacked? It could have happened in seconds - you may have downloaded an app with malware installed, clicked a malicious link, or used unsecured public Wi-Fi.
Here are the top five signs you should look out for that could confirm your worst fears.
1. Increased use of data
There can be several reasons for this, such as uploading high-quality photos, auto-updating apps, or faster network speeds. If you think nothing of this kind has changed, but your data usage has still skyrocketed, then there is a possibility that your phone has been hacked.
To check how much data your iPhone is using, go to Settings> Mobile data. If you have an Android, open the Settings i went his Connections> Data Usage.
Check for unusual data usage spikes. If you notice an unknown app that is using up most of your allowance, it could be the problem here.
If so, you should uninstall that application. (You'll also need to take additional steps in case the damage has already been done, but we'll come back to that.)
2. Bizarre behavior
Smartphones often start functioning unusually when infected with a virus. For example, your phone may automatically open apps without you doing anything, run very slowly, or restart for no reason. If you notice something like this, it is possible that you have malware running in the background.
3. Poor performance
If your phone takes forever to load apps, overheats quickly, or runs out of battery at an excessive speed, it could be a sign that your smartphone has been compromised.
Check the battery usage menu on your device to see if there is any app with an unusual name that is killing the battery. On an Android, go to Settings> Battery> Battery Usage. If you are using an iPhone, go to Settings> Battery.
4. Unauthorized Credit Card Purchases
Keep an eye on your credit card statements. If you notice any strange purchases that you haven't made, then there is definitely something to be done. Of course, your smartphone may not be to blame; it can be another form of credit card fraud.
To prevent this from happening, always look carefully through a site before making a purchase and entering your credit card information. Check its SSL certificate, for example. If the site you're visiting looks suspicious, with lots of pop-ups and weird ads, don't type in any personal or financial information.
5. Suspicious text messages
Is your phone sending weird messages to random numbers? This is a clear sign that you have been hacked. The thing that could cause this is a random app that popped up on your phone without you knowing.
Look for any dubious apps that have access to your messages. If you notice this, you should immediately revoke its access and delete it. To find out which app is exactly causing this problem on your iPhone, go to Settings> Privacy.
On an Android device, open the app Settings e access a Privacy> Authorization management.
How to protect your iPhone from hackers?
What to do if your phone has been hacked
You have determined that there is malware lurking on your smartphone. Now you need to know how to remove a hacker from your iPhone or Android device.
The first thing you should try is to search for any apps that you don't remember downloading. If you are using an iPhone, go to Settings and scroll down to see all the apps on your device. (Its folders mean you may not see all the apps on your home screen anyway, so this is the best method.)
If your phone is an Android, go to Settings> Apps> App Management. Carefully review the list of apps on your device, and if you find a suspicious app, tap and select it Uninstall.
You should also install antivirus software. There are many effective ones on Google Play for Android users, such as Sophos Intercept X. This app is completely free and offers many useful features, such as app scan for malware, web filter, link checker, Wi -Fi and more.
Apple offers strong protection, but we still recommend additional security. However, you will run a higher risk of being hacked if your device is jailbroken.
After removing all suspicious apps, ask your security suite to scan your entire device for any remaining malicious software.
Another method you can try to remove the hacker from your phone is to factory reset the device. But before you go ahead with this, know that it will erase everything from your phone, including contacts, photos, apps, and other files.
So it's better to have a backup version of your phone, but make sure it's older than adding the malicious app. Otherwise, you are simply downloading malware again. You may still lose data, depending on the latest backup.
To factory reset your Android phone, you should do the following:
Hook the device to the charger.
Open the menu Settings i went his System> Reset options.
Toccata Erase all data (factory data reset).
Then your phone will ask you for the PIN; digital it. Touch Erase all data once again to confirm your decision.
If you are using an iPhone, do this to restore it to factory settings:
Connect your device to the charger.
Launch the app Settings and touch General.
Scroll down to the bottom of the menu and tap Restore.
Select Erase all content and settings.
If you have an iCloud backup, your phone will ask you if you want to update the backup or delete it immediately. You will need to decide whether it is worth potentially deleting valuable photos and messages.
Is it possible to hack an iPhone?
Be smart about what you download
Regardless of whether you are using an Android or an iPhone, you should always think twice before downloading apps outside of authorized app stores as they may contain malware.
But you can also accidentally download malicious software when using public Wi-Fi. Monitor phone activity frequently so that if something bad is going on, you'll know right away.
Further Reading:
How to change your Gmail password
How to delete your Instagram account
What to do if your Instagram account has been hacked
How to prevent cell phone tracking [Solved]
How to schedule posts on Instagram