If there's a single bad note from 2021 from Xbox it's definitely Halo Infinite. The long-awaited game, which was supposed to be an exclusive launch of the Xbox Series S and Xbox Series X consoles and then brutally postponed, leaving Microsoft's newborn consoles without an exclusive weight, has not been able to get up after the criticisms of the players and of the community. Almost a year after the launch, Matt Booty, president of Xbox Game Studios (the "family" of first party Microsoft) also decided to comment on the situation around the game, which is still constantly evolving today.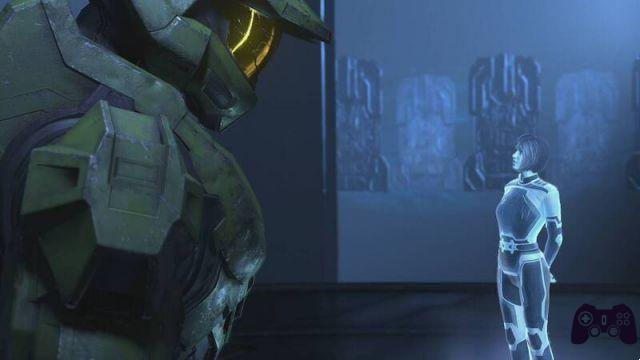 The words used by Booty are certainly important: it is the first time that a Microsoft executive exposes himself so much about Halo Infinite, considered since the presentation the spearhead of the Xbox. On the other hand, it is difficult to imagine the opposite: Master Chief has accompanied all generations of consoles produced by Redmond and is clearly a sort of mascot, symbol and icon of the brand's gaming world, a bit like what happens elsewhere with Mario and Nathan Drake, for example.
Booty didn't hide and defined the departure of Halo Infinite like a "runner who stumbles on the finish line". These are moderate words, which however perfectly reflect the feeling that everyone had, that is, of a great game that however failed to materialize. According to Booty, the biggest problem was represented by the pandemic, with 343 Industires having to meet a hybrid working model, built on office presence and teleworking. The Microsoft executive then added that all plans regarding content programming fell through shortly after.
Is there hope for the future? According to Booty yes. 343 Industries has worked hard to have a more sustainable content plan. Plan that will start as early as tomorrow, with the arrival of the Forge in a winter update which, however, risks debuting too late. However, a further effort by the development team will be needed (perhaps even with the introduction of a certain mode) and we are sure that soon we will return to talk about Halo Infinite. For better or for worse.