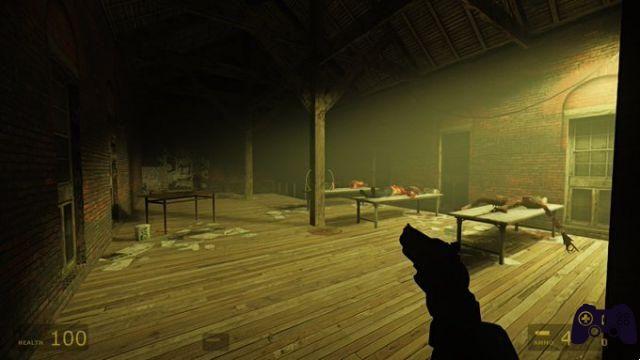 It seems that taking advantage of some features of the source Engine a fan of Half-Life 2 managed to bring the ray-tracing inside his favorite video game. Portal's recent graphical update was the cornerstone of this all-home-made enterprise.
Not everyone knows this, but many video games made with the Source game engine share some parts of each other. This means that if you know how to use the console commands at least, you can get to create real monstrosities by exploiting this "secret sharing" between the individual video games. Over time, Half-Life 2 fans realized that many of its elements were present within Portal, and continuing to follow the same reasoning, one of them acted accordingly also with Portal RTX on PC (reminding you that this is by no means the first experiment in this sense, with mods dedicated to the game that are also memorable).
The origin of this new web experiment started with the recent Portal RTX update. Those are some sizable graphical additions complete with ray-tracing. Despite some negative criticism, nothing has prevented a fan from trying to apply the Portal update on Half-Life 2 as well, witnessing the transformation of the video game through some Twitter posts, published by the user Ossy, with both surprising and fluctuating results .
Portal RTX loads Half Life 2 maps. This is interesting. pic.twitter.com/Ee9dnxhYab
— Richter Overtime (@richterovertime) December 8, 2022
Ossy's various attempts have brought to light the fact that for now the situation is still abbastanza complicated, warning fans to wait for further releases: "I think people better wait until RTX Remix comes out to get their HL2 RTX projects done. For now there is only the possibility of trying a taste of its potential, with some maps that are broken for no reason".
Before saying goodbye, we suggest you drop by our YouTube channel, where you can find videos dedicated to the videogame world at 360 degrees, with curiosities, goodies and reflections on the sector and the current approach possibilities it offers.