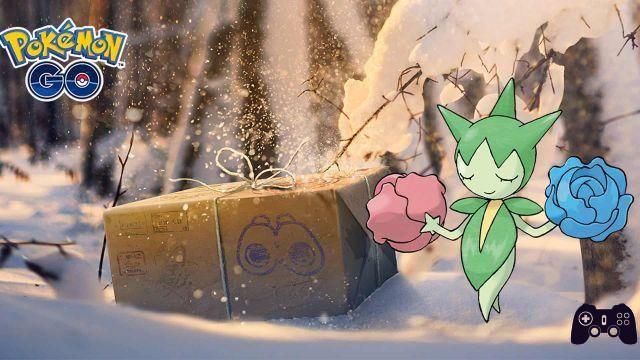 New month, new adventures in Pokémon GO - which already has clear ideas for February too. Events we have already seen in the past and others that are newer are back.
First change the reward of the weekly packages. Chansey gives way to Snorlax, who will keep us company throughout the month of February. It will be accompanied by various legendary raids as well as a new megaraid.
The Megaraids of February
First of all, let's start with legendary raids. In February, various Pokémon will alternate in level 5 raids: these are all the wanderers of the first three generations and Mewtwo. They will be divided as follows. The Wednesday raid hours are also confirmed, which every week will make one of the available Pokémon appear on the gyms (or the only one available).
Among the confirmed there are also the mega raids of the month, which will change every two weeks. Those currently in progress will of course stay with us for a little while longer.
Among those who will replace them, he makes his first appearance MegaGyarados. The Water / Dark Pokémon will join Mega Pidgeot and MegaAmpharos in raids from February 9, eventually returning after the Kanto GO Tour.
events
First an overview of the hours of the Featured Pokémon, confirmed for each Tuesday of this month, each with its own bonus. All the protagonists are also available in a chromatic variant, including the more recent Miltank. Study the bonuses well, and use the tools according to your needs.
The third fixed appointment of the month is the usual Community Day. Will be held the February 7 and will have as its protagonist Roselia, who evolving into Roserade will be able to learn two exclusive moves: the quick Gun Seed and the loaded Fire-type Climate Ball. It is more than fair to believe that it will be joined by a short timed mission, which will allow us to easily obtain at least a couple of Sinnoh stones to evolve the Pokémon.
We already know broadly of other events, the content of which in all likelihood will be revealed in days. The first will start on February 2 and will be dedicated to GO Rocket team (details coming soon). It will end on February 7th. From 9 to 13 Pokémon GO instead celebrates the lunar year of the ox - but we don't know anything about the contents yet.
From 14 to 18 February we will celebrate as every year Valentine's day. In addition to old returns, new Pokémon and themed avatar items will debut, which will most likely be purchased with Pokémonete. Not only that, always on this theme from 8 to 15 February the Lega Lotte opens its doors to Love Cup: A special cup in the Mega League that only pink Pokémon can participate in.
Remember that February is also the month of Pokémon GO Tour by Kanto. This particular event (to be held on Saturday 20 February) is only accessible by purchasing the relevant ticket from the game store, at a price of € 11,99. If the Kanto region is hackneyed, the event spotlight is on the Special Catch Challenge: whoever completes the Kanto Pokédex within the day will have access to an exclusive mission to earn a Chromatic Mew literally unique.
Quality of life updates
Next month will also mark the debut of game functionality. None of these will change the experience in a radical way, but we will summarize them for knowledge.
More photos of Pokéstop / Gyms. It will be possible to browse through more photos on Stop and Gyms: the debut will begin on February 9 in Australia, to continue worldwide on level 38 players and up towards the end of March.
Instant sharing level. Each coach will be able to share immediately on social networks that he has reached a new level, without the need for screenshots. The debut does not have a specific date, but will take place within the month.
Select Legendary / Mythical Pokémon. It will also be possible to select legendary or mysterious Pokémon from the transfer / labeling box, with a feature that must be enabled by hand. This quality of life update (arguably the most useful of the three) does not yet have a release date.