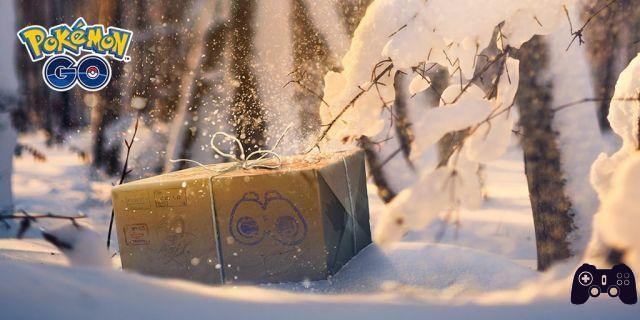 On January 4, the New Year's event will give way to the continuation of the seasonal ones. The holiday season that began in early December will cover the first two months of 2021, also affecting the Pokémon that appear on the map (also in the rewards of the Battle League). This will happen in conjunction with other events.
The first of 2021 will last for the entire month of January. The new year will have a fiery start (in every sense), and promises to bring with it old comebacks and novelties together. Let's examine what happens.
Raid and Megaraid
Parcels and Communìy Day
Other events
Pokémon in raids and megaraids
We start with a legendary rotation of old returns. As already happened in November, also the month of January will see the alternation of one boss per week. The Pokémon present in the other raid levels will also be shuffled accordingly. Let's see below which Pokémon we will encounter in the legendary raids, which will come into play from 10 on the indicated day (except Ho-Oh):
1 January (22:00) - 5 January (10:00): Ho-oh
January 5 - 12: Genesect forms Pyromodule
January 12 - 19: Heatran
January 19 - 26: Kyogre and Groudon
January 26: Surprise Pokémon
A particular meeting of the month will be the one with Genesect, of which we will see a new form. In Pokémon Black and White, Genesect can hold some special items called Modules. There are four different types, and each affects Genesect's unique Technobotto move by changing its type (which is Normal if Genesect doesn't hold a module). The Pyromodule changes it to Fire-type, so we might expect to get a Genesect from raids that knows the Fire-type Technobotto move.
Another important detail should be taken into consideration. Waiting to know the Pokémon that will appear from the end of January, all the others are available in chromatic form. Ho-Oh, Kyogre and Groudon can also be very useful in the Battle League, and together with Heatran they will also be good companions in raids. The new form of Genesect may find it some niche in Lega Lotte - but we await official confirmation to say for sure.
Also megaraids will undergo a change of rotation along the way. It seems that the future course of action is to keep no more than three active at the same time. Let's see which ones together.
January 1 - 19: Mega Charizard Y, MegaBlastoise, MegaAbomasnow
January 19 - 30: Mega Venusaur, Mega Houndoom, a new Mega Evolved Pokémon
MegaBlastoise can be very useful to you against the protagonists of the legendary January rotation, most of whom are weak to the Water type. Even in January some of them will receive a PL boost in battle: Mega Charizard Y (from 10am on 5th to 10th on 12th January) and MegaHoundoom (from 25th January to 8th February, same times).
Close up, parcels, Community Day
Like every month, a change of weekly reward, and a new rotation of Pokémon featured on Tuesday. Collecting 7 daily stamps (thus completing at least one field research per day) you will be able to meet Chansey in the reward pack, perhaps meeting its chromatic form.
Featured Pokémon, which you can meet on a Tuesday each from 18 to 19 pm, are the following (with an attached bonus).
5 January: Lillipup (double catch powder)
12 January: Drifloon (double capture XP)
19 January: Shroomish (double catch candies)
26 January: Phanpy (double transfer candies)
Lillipup and Drifloon are also available in chromatic form. In terms of utility, the evolutions of Drifloon and Shroomish can find them in the Lotte League, the first in the Mega or Ultra league and the second strictly in the Mega league (especially if the grassy Laccio legacy move will be made available again).
Saturday 16th January is the date of the monthly Community Day. The protagonist this time will be Machop: for six hours (from 11 to 17) you can meet them everywhere - in the wild, from missions or from some eggs - and also in chromatic form (which has already been available for a while). The Machamp that evolve from the Machoke between 11 and 19 of this day will learn the Rematch move. When used in the main series, it can deal double its normal damage if the user attacks after the opponent. It is not clear if in Pokémon GO it will have particular effects or what kind of move it is.
Community Days and first floor hours are great opportunities to set aside candy L of the Pokémon protagonists. In Machamp's case this is very good, given the wide utility the Pokémon enjoys both in raids and in the Battle League. Take advantage of it.
Other events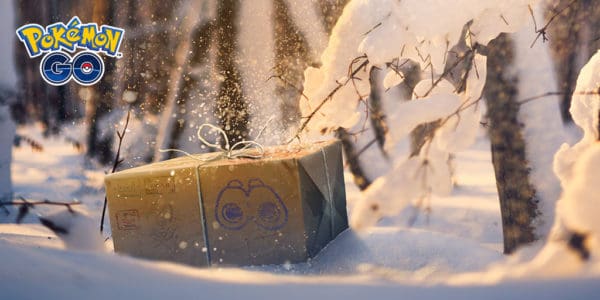 To learn more:
All January 2021 Events Explained - Pokémon GO
In view of the Kanto Tour continue the events dedicated to the regions of the Pokémon world. After the new arrival Kalos it is the turn of Unova, Sinnoh, Hoenn and Johto, whose inhabitants will alternate on the map at various times of January (you can also notice this from the hours of the foreground and raid). Unova will play its part from 10 of January 5th.
A new type of event will also debut, the Collection Challenges. It is not clear what exactly they will consist of, but they will be useful to newcomers and veterans alike to hone their skills. The first will start in early January.