GeForce Now, the NVIDIA service that allows you to play in the cloud by title purchased on the various stores, it expands. In the course of today, in fact, NVIDIA announced the new games that will support the service, including several titles that become part of the catalog from day one.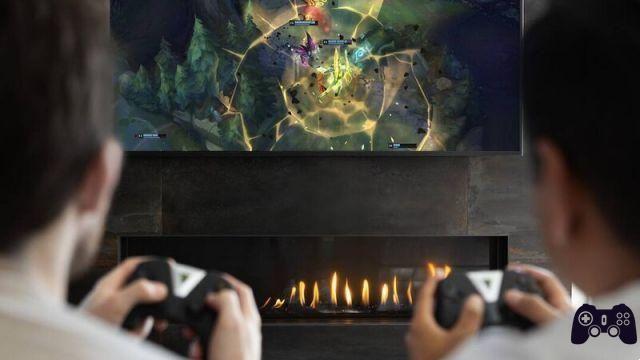 Let's start, of course, with the games. As communicated by NVIDIA, GeForce Now has welcomed 11 new games, including Victoria 3, Paper Cut Mansion and Saturnalia. However, he is also present V Rising, the hit of the Swedish studio Stunlock Studios, which has been able to conquer a million players. See the complete list below:
Victoria 3 (Steam)
Paper Cut Mansion (new launch on Steam and Epic Games)
Saturnalia (new launch on Epic Games)
Asterigos: Curse of the Stars (Epic Games)
Draw Slasher (Steam)
Five Night's at Freddy's: Security Breah (Steam ed Epic Games)
Guild Wars: Game of the Year (Steam)
Labyrinthine (Steam)
Sniper Elite 5 (Steam)
Volcanoids (Steam)
V Rising (Steam)
In addition to the new games, NVIDIA has also released a new driver for its GPUs, intended to improve the performance of Sackboy: A Big Adventure su PC. In fact, the newborn exclusive Sony lands today on team and Epic Games and thanks to these new drivers, DLSS increases performance, managing to provide excellent graphic quality even in 4K with maximum settings and reflections, shadows and ambient occlusion effects in Ray Tracing .
Lastly, NVIDIA has announced a new promotion for GeForce NOW. All players who want to switch to the Priority membership ei players who will try for the first time the service will be able to take advantage of a six-month Priority subscription at the price of 29,99 Euros, with a 40% discount compared to the classic list price, which is expected to be around 49,99 Euros. The promotion launched today and will run until 20 November 2022.