What are the best gaming webcams? You will have often asked yourself this question, provided you are interested in the world of streaming, of course. With this article we have decided to recommend some models, but not only for PC, as it often happens. In fact, and you may not know it, current consoles also support other models besides PlayStation Camera. This article, therefore, is also aimed at you console owners who, taking advantage of the possibilities offered by playstation 4/5 e Xbox One/Series, you decide to go live on YouTube o Twitch. Before continuing, we advise you to also take a look at the best microphones, so as to best complete your streamer setup!
Gaming webcams, the best
PlayStation Camera
Logitech C920
Logitech C930E
Logitech StreamCam
AUKEY
Elgato Facecam
PlayStation HD Camera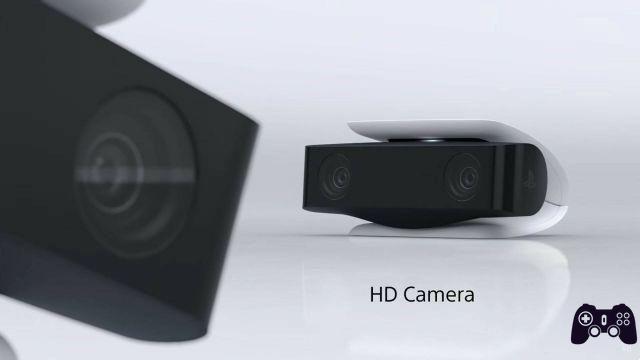 The best webcams for PlayStation 4 and PlayStation 5
PlayStation HD Camera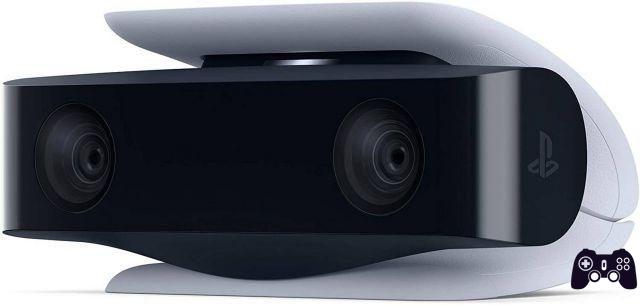 PlayStation 5 has now arrived, and with it also a whole series of accessories: from the futuristic Dualense, headphones and the new webcam designed for VR and streaming. Simply renamed PlayStation 5 HD Camera, unlike the last edition designed for PlayStation 4 brings the resolution to a maximum of 1920x1080pthus achieving a respectable result.
Most likely the console will also be compatible with other webcams, but at the moment we can't say for sure. However, if you are looking for a new room to complement yours PlayStation 5, this new device Sony is definitely for you and is also characterized by a design of exquisite workmanship.
See on Amazon
See on eBay
PlayStation Camera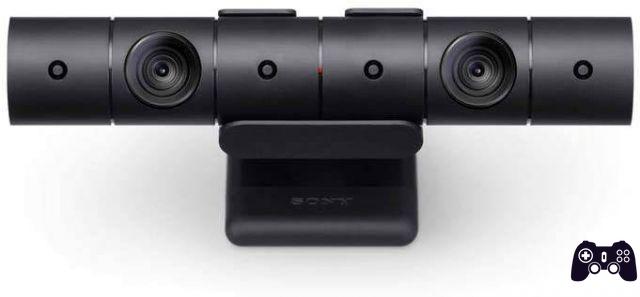 Let's start with PlayStation Camera, a model that certainly has a lower resolution than the one you find on the best ones webcam but which, also considering the list price and the possibilities it offers, rightfully conquers a position within this article. First of all PlayStation Camera it is not only useful for live on YouTube o Twitch: this product allows you, for example, to unlock the dashboard with your face, adding a security lock to your console. It also allows, through the application of Share Factory, to register live and comment on the gameplay captured by the console. It is also a very useful accessory for PlayStation VR; the same goes for its built-in microphone, perfect for taking advantage of the console's voice commands or for chatting in parties.
It is no less the designsignificantly updated compared to the very first version. It also has a fairly low weight and is a very thin product, hooking without any difficulty to your monitor or TV, using the convenient base supplied in the package. If you don't want to hook the webcam on top of the screen, the base allows you to also place it on a table.
Maximum freedom and elegant design, for a product that is not too expensive and full of features.
See on Amazon
See on eBay
Logitech c920/c930e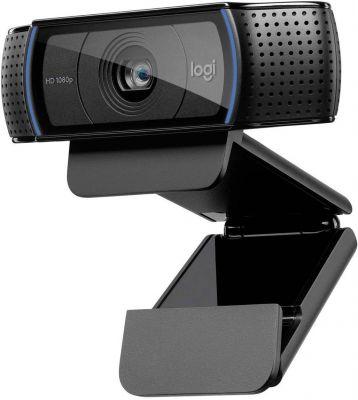 If you usually go live or just hang out in the area, you must have heard of this one webcam. It is in fact one of the most marketed models, although higher versions have now come out that push the resolution even beyond the now usual Full HD, Namely 1920x1080p. Unlike PlayStation Camera, which has a specific port on the back of the console, to connect the model C920 you need a normal USB port and, unlike a common PC connection, you don't even have to download any drivers; connected and everything is ready to use. Clearly, as well as for PlayStation Camera, you can set various parameters, including brightness and contrast, or you can activate the option Chroma key, in order to eliminate the background behind you. Clearly you will necessarily have to have a uniform sheet placed behind you, preferably green, and don't forget to light up the room well. Find various tips and recommended equipment in this article.
Last but not least, the design of this one webcam it is absolutely elegant and has a simple kickstand that allows you to place it on top of your monitor or other not too thick objects. If you want a different model, you might consider purchasing the C930 version.
See on Amazon
See on eBay
See on Amazon
The best webcams for Xbox One and Series X|S
Before proceeding, well specify that Xbox One allows the user to modify a greater number of parameters than the counterpart PlayStation 4, as well as being compatible with many more webcams; not surprisingly, in the paragraph dedicated to PlayStation, we played it safe with the Logitech C920.
Logitech StreamCam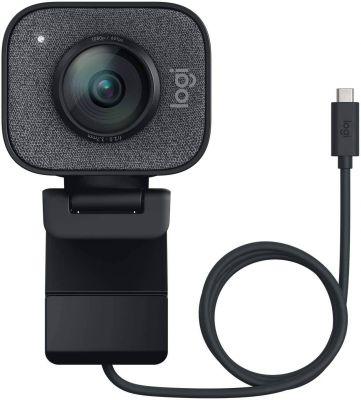 Logitech StreamCam it is not a product that differs much from the common one C920. The design is clearly different, still very compact and elegant, but different. The resolution is fixed at 1920x1080p, with the possibility of reaching a maximum of i 60FPS, just like the two top of the range in the house Logitech (C930 / 20) – obviously remaining in scope Full HD. Therefore, for your needs it is practically perfect and, moreover, it is also equipped with a microphone, but we advise against using it; not that it's really bad, but it's always better to connect a special and higher quality one, especially if your intent is to obtain excellent results.
See on Amazon
See on eBay
AUKEY webcam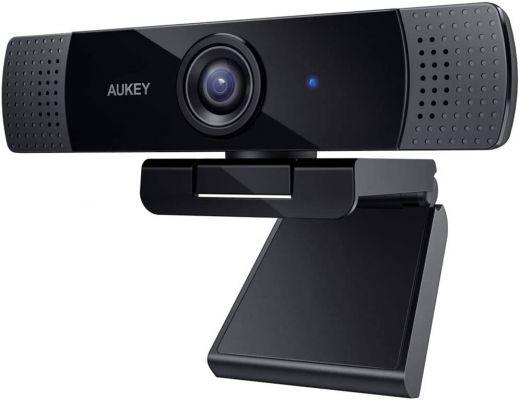 We conclude the parenthesis dedicated to Xbox One with a decidedly inexpensive model but which, also thanks to the price, is obtaining excellent results, becoming a common choice among users. We are obviously referring to the webcam released by AUKEY, which goes as far as 1920x1080p e 30 FPS, in addition to obviously also being equipped with a integrated microphone. Also this time we are faced with a plug & play model, so all you have to do is connect it to one of the many USB ports on the console, once this is done it will be ready for use. The quality is obviously not fully comparable; the solutions offered by Logitech remain preferable, but for gaming it is a more than sensible choice, considering as always that you will have to make your box smaller.
See on eBay
The best webcam for PC
Elgato Facecam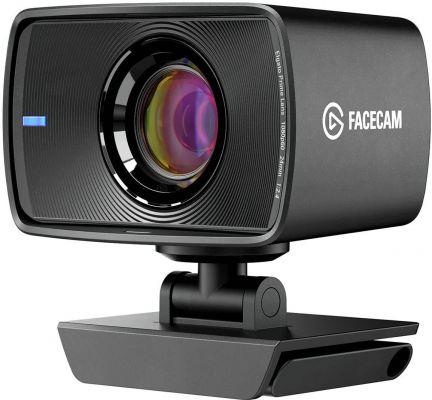 Some of the models that we have suggested for the current consoles, in reality are also very good for those who intend to do live broadcasts directly from their PC. A great example is Logitech C920, or C922 if you want a higher frame rate. But if you're a high-end user and want to get ahead, it wouldn't hurt to consider buying one Elgato Facecam.
This webcam, equipped with 1920x1080p resolution, guarantees very high quality, becoming a recommended choice even for those who simply do not want to play. Given the enormous quality it would not hurt to use it for talk shows, thus setting the video to full screen.
See on Amazon
See on eBay
How to choose a gaming webcam
We live in a digitized world where video and live streaming are all the rage. If you have a passion for gaming or, in general, for any other topic you decide to disclose in video or live, having a good webcam is a fundamental step to take. That's why we decided to recommend a couple, so as to meet you and simplify your search as much as possible. Choosing one, in fact, although it may seem only a question related to the budget, is not easy at all. There are many aspects to consider, and fortunately easy to understand. So, let's not get lost in further chatter and start immediately with the tips!
Resolution
It may seem trivial, but resolution plays a very important role. To date, 1080p is practically the bare minimum, but if your intent is to play games and then place the video stream in a special box to leave ample space for gameplay, well, in this case you don't need to go as far as 4K. since the increase in resolution would be hardly noticeable. Totally different speech, obviously, in case you do Talk Shows; in these cases, aiming higher with the resolution could make a lot of sense. Furthermore, resolution aside, you may not be equipped with an external microphone, and therefore find the one integrated directly with the webcam very useful, as in the case of the Logitech C920 or PS Camera. However, in such cases it is advisable to buy a video camera directly, so if you are interested in webcams, we suggest that you quietly look at the FULL HD models, more than necessary for a good live stream.
Software
Focus, auto focus and so on and so forth. There are a lot of geeks out there, e.g you will certainly be looking for webcams that have dedicated software which allows you to adjust very important parameters such as exposure with one or more clicks. Furthermore, in this way, your webcam could also be useful for taking photos or videos, which can then be shared immediately on social networks, in the case of webcams like the C920 directly from the application. In addition to this, software compatibility is equally important, i.e. the support of third-party apps and driver installation, more than good in the models selected by us, but to keep in mind if you consider the purchase than other webcams. The same goes for the operating system: if you use a Mac and, in general, any other PC or operating system other than Windows, the suggestion is to check compatibility carefully, to avoid unpleasant surprises.
Connectivity and compatibility
Especially those who usually do live streaming on the main online platforms, if there is one thing that really hates it is the problems related to connectivity and compatibility. Indeed, not surprisingly, we have selected plug & play models for you, which require nothing more than to be connected to one of the USB ports on your computer. Compatibility with Windows is in fact 100% guaranteed, and driver installation is automatic; the webcam will work on first connection and will take a very few minutes to complete.
How we picked the best gaming webcams
To select the best gaming webcams we have taken into consideration different factors: first of all we have not excluded the proprietary models, an example are PS Camera and the PlayStation Camera HD of PS5, models that allow Sony home consoles to also access some exclusive features, such as unlocking the console with your face. Another factor we took into consideration is the brand: there are tons of webcams out there, but not all of them are suitable for streaming and not all of them are highly accessible. From Elgato, Logitech and PlayStation, all models selected by us ensure compatibility and ease of use!
Price
We said at the beginning that it's not just a matter of price. However, we know, the last word always depends on one thing only: the price, to be precise. When to spend strongly depends on the quality you want to achieve: a 1920x1080p resolution webcam, perhaps even at 30FPS, is now quite affordable, and even with a budget of less than €50 we are sure you will take home a discreet product, useful for the purpose and functional. However, if you are not a beginner at all, and indeed you are looking for a product that improves your setup, the price is necessarily forced to rise. At least 80€/90€ will be needed to be able to be satisfied and eye products such as the Logitech c920 and StreamCam!