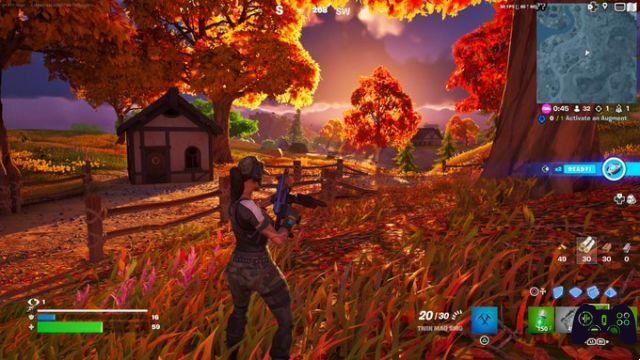 On yesterday's day, Fortnite has updated to Chapter 4, which saw the introduction of Unreal Engine 5.1. All the technical features, which we told you about in this article, were immediately appreciated by the users of the Battle Royale from Epic Games and in the last few hours the first ones have also emerged screenshots and comparisons of what can be defined, for all intents and purposes, a new version of the game.
The first comparisons were released by Ben, which on Twitter deals with covering a good part of the most important news of video games, with a particular focus on Rockstar Games titles. Global Illumination, introduced on PC and next gen consoles such as PS5 and Xbox Series S|X seems to have played a fundamental role in the graphic aspect of Fortnite, with some specific elements such as water and reflections that seem decidedly more realistic.
In addition to the various screenshots, the first videos have also appeared on Twitter, which demonstrate the excellent work done by the Epic Games team. In particular, in the video that you can find a little further down, it can be seen that the transition to Unreal Engine 5.1 has transformed the game in terms of graphics. The version subjected to this comparison is the PS5 one, therefore it is very probable that on PC everything will be even more beautiful to see, thanks to video cards that are decidedly more powerful than the console ones.
Ahh, this is good. pic.twitter.com/sMQEhxFxrG
— Ben (@videotech_) December 4, 2022
Fortnite is the first game to fully support the Unreal Engine 5.1 and perhaps we have had one of the first taste of true next gen. Nothing to take away from other products exclusively intended for PC, Xbox Series S|X and PS5, but the feeling is that Epic Games has the technical future of this industry in its hands. Although it started very slowly, it is very likely that this new generation will begin to bear fruit in the coming years.
In-depth videos, reviews and specials await you on our YouTube channel.