Yesterday afternoon, the Epic Games Store released two new free games that can be redeemed for anyone with an account on the store. As per tradition, we were also allowed to take a look at what will be the next free titles arriving in exactly one week, and we couldn't help but notice a real big deal: Fallout 3. Yes, Bethesda's acclaimed post-apocalyptic RPG will soon become a free game, but let's see in detail when and how it can be obtained.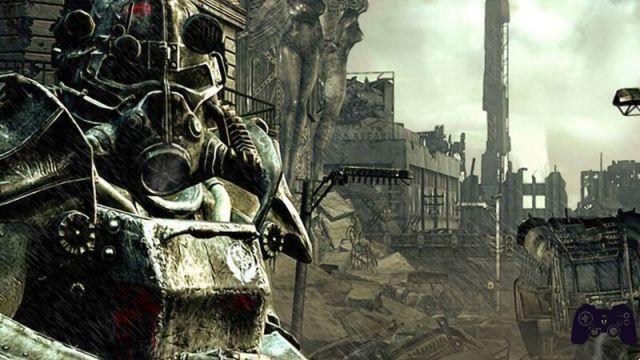 Fallout 3 has very quickly become one of the most beloved chapters of the saga created by Interplay Entertainment, now in the hands of Bethesda. This passion for the franchise has reached the general public with the third chapter, which is what brought the saga a new first-person perspective and a whole series of small and large revolutions much appreciated by audiences and critics. Now, if you have never come close to this great title, you are about to get your golden opportunity.
Starting from Thursday 20 OctoberIndeed, Fallout 3 will be one of the weekly free games offered by the Epic Games Store. The title will be redeemable completely free of charge, and you can make it yours without spending a cent for the duration of an entire week. To add this title to your digital game collection, simply create an account on the Epic Games Store and redeem your copy of the game.
Furthermore, what you will be pleased to hear is that the version that will soon be given away by Epic Games is not the basic one, but it will be the Fallout 3 Game of the Year Edition. In this edition you will not only be able to enjoy the experience of the base game, but all the expansions released after the launch of the game are also included, so as to have the most complete experience possible of what is still today defined as a masterpiece of the seventh generation video game.