There is no doubt that, after the numerous announcements of the last period, Electronic Arts is one of the companies with the most interesting future on the square. It seems that EA is focusing on a good variety that ranges between its historic IPs and a series of new productions, but also between the return to single-player titles and brands that are still very strong in the multiplayer sector. Apparently, however, all that glitters is not gold, and recently comes one bad news for fans of one of Electronic Arts' automotive series.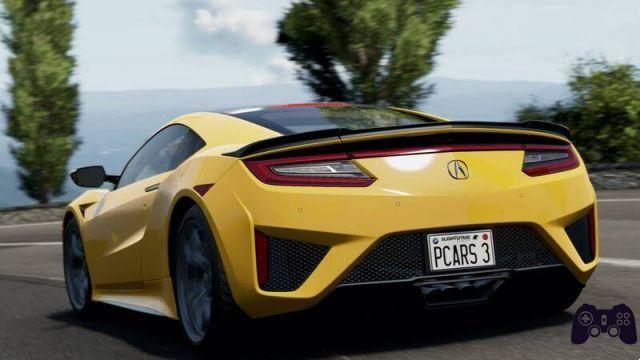 The news comes from a press release that emerged thanks to the editorial staff of GamesIndustry, which underlines how EA has decided to abandon the Project Cars racing game series. This franchise born in 2015 has seen the commitment of the development team Slightly Mad Studio, the publisher Bandai Namco and also Electronic Arts, with the latter US company which has been committed to investing in the franchise in recent years so as to allow its development of new iterations.
Since the series' debut year, three numbered main titles have been released, plus a mobile game called Project Cars GO. Slightly Mad Studios had been acquired by Codemasters in 2019, and when the latter studio was in turn purchased by EA in 2020, all rights to the Project Cars series (you can buy it on Amazon) ended up in the Electronic Arts catalog. Up to now, EA has decided to abandon the series with some Slighty Mad employees who will be moved into the development of other automotive titles in different studies.
"Following an assessment of the upcoming Project Cars title and its long-term growth potential, we have decided to halt further development and investment in the franchise. Decisions like these are very difficult to make, but they allow us to prioritize areas where we believe we have the most opportunity to create experiences that fans will love," said Electronic Arts following the abandonment of this franchise.