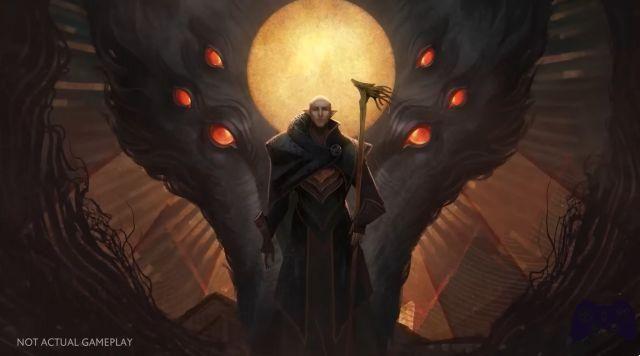 Announced several years ago now, Dragon Age: Dreadwolf is finally back to being talked about. No, he didn't do it with a new gameplay video or some information close to The Game Awards 2022, but with a new animated trailer, which introduced Solas, who will play the role of Villain in the new game of the series.
The video was released yesterday, on the occasion of the community day dedicated to the series created by BioWare. The cinematic, just two minutes long, doesn't reveal much about the new game and doesn't even show us the gameplay. However, there are some decidedly important details, hidden in plain sight, which allow us to delve a little more into what the possible story of Dragon Age: Dreadwolf will be.
In addition to introducing us to Solas, in fact, the trailer seems to make room for the introduction of Varric as a companion, given that he himself tells the origins of the Villain. The video closes with the sentence "We are the only ones who can stop him", thus suggesting the hypothesis that the character will actually be present in the game. You can take a look at the new kinematics thanks to the video that you find just below.
If the video made you want to get your hands on the game right away, know that there is bad news. Dragon Age: Dreadwolf in fact will not be a title that will arrive in stores soon. By BioWare's own admission, the game is still under development and will hardly be released in 2023, thus denying the rumors from the beginning of the year. It remains to be seen whether the game will still support PlayStation 4 and Xbox One at launch: currently the title is still confirmed for the two old platforms, but the further away the launch window is, the more there is the risk that those two versions could be canceled . Keep following Game Division for all the news and upcoming announcements from the world of video games.
Before leaving you, we invite you to subscribe to our YouTube channel, where you will find previews, reviews and insights.