According to the words of Martin Luiga, publisher of Disco Elysium (which you can find on Amazon for PS4), some of the key members of Studio ZA/UM have left the company. The news comes with a post on Medium.com, which explains the motivations and consequences for the future of the team. While the update concluded with reassuring words, it's certainly a radical change for the studio.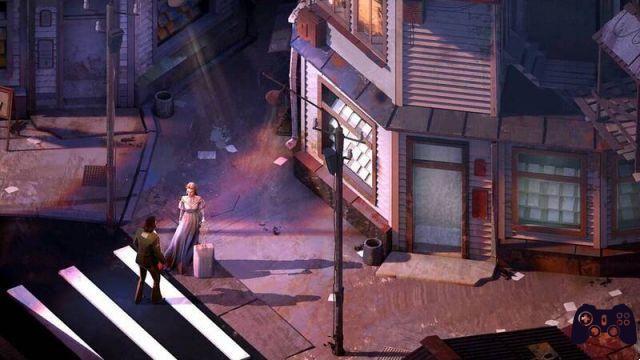 In fact, leaving ZA / UM are Robert Kuvritz, writer and lead designer of the game, Helen Hindpere, also a writer and Aleksander Rostov, head of the art and design department. Luiga also explains that the authors of Disco Elysium would have left the team "involuntarily". The developers, in fact, have already stopped working with the studio since last year, formalizing their farewell to the company only now. Furthermore, Luiga, in the post, explains the distinction between the ZA/UM studio and the homonymous association from which the whole project was born. The latter, in fact, was dissolved as a result of these farewells and no longer represents the ethos of the company.
As an explanation to this last statement, Luiga adds that, although people and ideas are eternal, associations risk breaking up. In the case of ZA/UM, this is due to a substantial lack of structure linked to the form chosen by its founders. The changes due to becoming a real studio therefore involve greater organization. The post also mentions the investors, without whom the Disco Elysium project would not have been possible.
Finally, regarding the sequel to Disco Elysium, Luiga wanted to reassure the fans. According to the publisher, in fact, the development of the title is proceeding well and will not be affected by the changes to the team structure. What remains uncertain, however, is the possible slowdown of the works. Despite not working on the project for a year, in fact, Kurvitz, Hindpere and Rostov occupied key positions in the team that risk delaying the release of the title.