Diablo: Immortal has sparked a lot of controversy related to Blizzard's monetization policies. With an even more questionable choice than those included in Overwatch 2 (of which you can buy Funko Pops on Amazon), in fact, the studio has in fact relegated the endgame to paying users only, forcing them to buy some items essential to the reaching the endgame. However, it seems that the developers have finally taken a step back.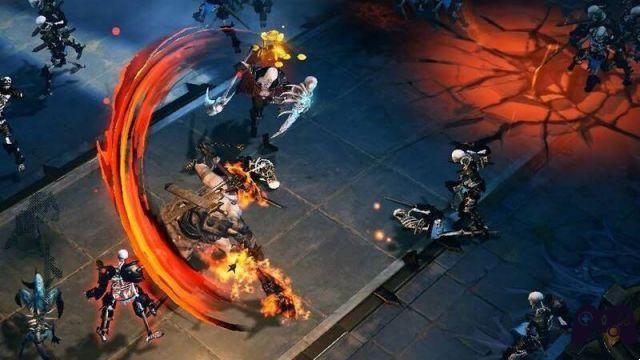 Let's proceed in order: in Diablo: Immortal, reaching the ending requires items called 5-star Legendary Gems. However, originally, these items could essentially only be obtained through the shop for fairly large sums. Since the end game rewards are advanced, this flaw made the game essentially pay to win. In fact, those who paid found themselves with much better equipment to face the pvp.
To avoid this, through an official blog post, Blizzard has announced the introduction of new items called Telluric Pearls. The latter will allow you to craft gems and complete the game even without spending crazy amounts. In fact, it will be possible to obtain them in various ways that are not connected to the payment of real money. The Telluric Pearls, in fact, can be received through trade with some merchants or can be obtained as a reward for completing special events in Diablo: Immortal.
Obviously, these Telluric Pearls will also be present in packages in the shop. However, they will certainly be cheaper than the hundred dollars necessary to purchase the legendary crests useful for crafting the gems. The 45 necessary crests, in fact, were sold for a figure that is around 100 dollars and, in any case, they offered a rather low percentage of obtaining the gems and, consequently, reaching the endgame of Diablo: Immortal. The update that will introduce this new in-game currency will be available starting today, October 12, 2022.