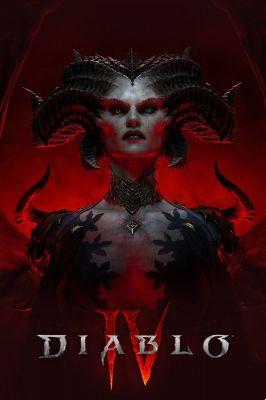 It is useless to deny it, the current curiosity towards Diablo 4 it's a lot and it seems that by next year we could finally hold the title in our hands. Based on what was recently reported by Gematsu, via Lumia Updates, it seems that the Microsoft Store has spoilersperhaps accidentally the official release date and the weight of the title.
Diablo IV release date has seemingly been added to the Microsoft Store backend. https://t.co/fVlkxdgjBD
— Gematsu (@gematsu) December 7, 2022
The reported information signals the release of Diablo 4 for the June 5, 2023 at 23:00 UTC (in Spain it could therefore reach between 5 and 6), with a total weight of 80 GB (reminding you that it presumably refers to a weight that will change following the first patches and updates of the case).
It should be noted that the account from which this information was leaked, although closely linked to the Microsoft Store, in no way represents an official source. This information must therefore be taken with a grain of salt, pending further confirmation or denial on the matter. Furthermore, if you analyze the text of the Twitter post in question well, you can see that the account talks about a specific version of the video game, the one Xbox, opening up to many possible interpretations, especially in the weight area.
So going beyond this leak we don't know much more about Blizzard's new effort, even if the various speculations and this new information can only shift our attention towards the upcoming The Game Awards 2022. Will they be preparing something for the event? Will we have the chance to find out more about the title? Will we finally have an official release date and some plot details? For now we just have to wait for new details, maybe thinking about everything we've heard so far about this video game.
Before saying goodbye, we advise you to visit our YouTube channel, where you can find videos dedicated to the gaming world at 360 degrees.