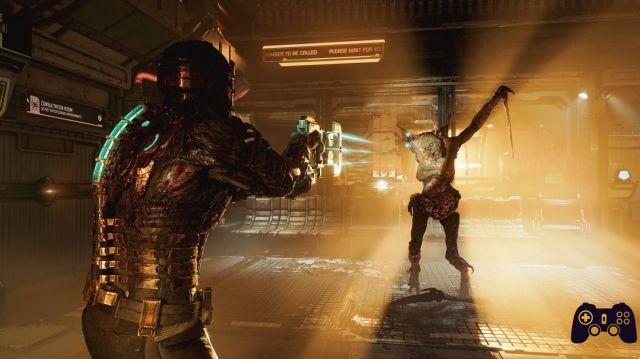 If you are curious about the project DeadSpace Remake you are in the right place. In the past few hours IGN USA and Electronic Arts have published a new video containing the first 18 minutes of the game, anticipating at least what we're going to see following its release on the shelves.
In this "restored version" of the video game we will not only have a general improvement from a graphic point of view, with very different performances compared to the past and an increasingly strong commitment to photorealism, but also some additions interesting (like some dialogues by the protagonist himself, absent in the original adventure).
In the video in question you will have the opportunity to preview the beginning of Dead Space Remake, in its PC versionin 4K and 60 FPS. A frightening step forward compared to the past. From the images we can therefore begin to get an idea not only about the "new" aesthetic, but also about the structural choices and the way in which the new performances will shape the general experience.
As was the case with the original chapter, Dead Space Remake also opens with a long narrative segment that serves as an introduction to the main plot events. Here we meet the protagonist, Isaac, and his team caught in a rather complicated and isolated moment. So let's see how the Remake handles all this, up to the early stages of actual gameplay.
Reminding you that Dead Space Remake will be available from January 27 2023, we refer you to our preview in which we carefully studied the title, deepening it as far as we were allowed. Will the great anticipation towards this remake give us more details these days? We just have to wait and carefully probe all future statements and confirmations.
Before saying goodbye, we advise you to visit our YouTube channel, where you can find videos dedicated to the gaming world at 360 degrees.