It's not the first time we've talked about the Crysis remastered trilogy and its release, especially when the historical fans of this series have continued to support its dynamics, demonstrating an interest that still continues over the years. Finally, since 17th November, also all enthusiasts who mainly use Steam for their purchases, they will have the opportunity to purchase the Crysis remastered trilogy from their favorite store.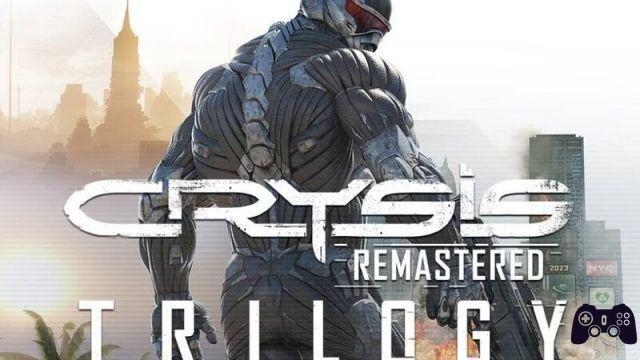 Obviously this is not the first publication of this particular trilogy by Crytek, also because the collection of the 3 chapters of Crysis had already been published some time ago on PlayStation, Switch and PC. The point is that on the latter the Crysis remastered trilogy it was purchasable only from the Epic Games Store, even with the first chapter already present on Steam.
From November, therefore, fans will have the opportunity to download all three chapters of the saga together directly from the aforementioned store, without necessarily having to download them elsewhere or play on other platforms, remembering that within the Steam package you will have the possibility to access various modifications and improvements for the respective single player campaigns. Among these we have improvements in general performance from a structural point of view, improved lighting with high definition and support for ray tracing, as well as visually improved characters, weapons and environments.
An experience that seeks to improve therefore, proposing something that enthusiasts adore in a completely new aesthetic and lending key to deal with. Certainly the improvements made will have a different impact from "machine to machine", with a work that aims at the maximum technical possibilities on PC. Speaking of pricing on Steam, eurogamer has reported that the launch of the Crysis Remastered Trilogy will see a 40% discount for seven days after its release on November 17, with an additional 55% off for the first week for those who own the first. Crysis Remastered on Steam.