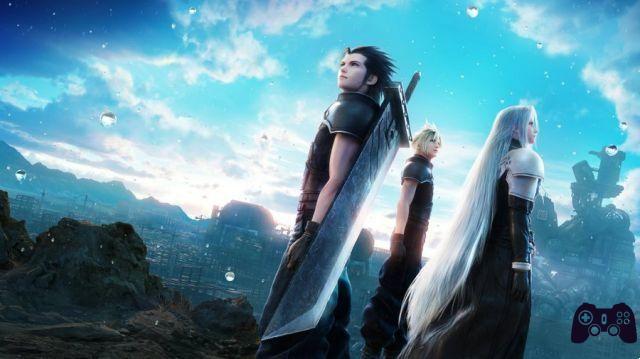 In the event that you are undecided about whether or not to buy Crisis Core: Final Fantasy 7 Reunion, thanks to PlayStation Game Size we finally know the weight of the PS4 and PS5 versions of the new Square Enix game, together with the date of preload.
CRISIS CORE –FINAL FANTASY VII– REUNION (PS4-PS5)
PS4 : 40.496 GB (Version: 1.01)
PS5 : 20.993 GB (Version: 1.001.000)
⬛ Pre-Load : December 11
⬜ Launch : December 13
#CrisisCore pic.twitter.com/UTu0rBaS1Q
— PlayStation Game Size (@PlaystationSize) November 29, 2022
Specifically, at least according to what was revealed by the site, Crisis Core: Final Fantasy 7 Reunion will weigh 20,993GB on Playstation 4 and 40,496GB on Playstation 5. Obviously these numbers refer to version 1.01 for the first and 1.001.000 .XNUMX for the second, not counting the possibility of additional patches on day one or shortly after, which could change the cards on the table.
Everything was revealed through a dedicated post on their Twitter profile in which it is possible to read these data, accompanied by the preload date, set for December 11th and that of the official launch on the 13th (also out for Nintendo Switch, Xbox Series X|S, Xbox One and PC, as well as on the Sony home console).
There are many expectations regarding this project, with fans of the Final Fantasy saga who still have to understand well what the work with this video game has been (we talk about it in detail in our preview). There are those who speak of remaster and those of Remake, even if the project is still greedy in all its possible forms. Crisis Core: Final Fantasy 7 Reunion will base its entire potential on a controversial chapter of the saga itself and of the so-called "compilation". A parenthesis that made practically everyone fall in love, reworking a series of video games in an action key that has always known how to reinvent itself over the years, approaching its historical fans in the most disparate ways.
In this case the experimentation led to a story that is still very loved and exciting today, certainly ready to give the emotions of the past, trying to renew itself in some way, in the hope that it has kept its original soul intact.