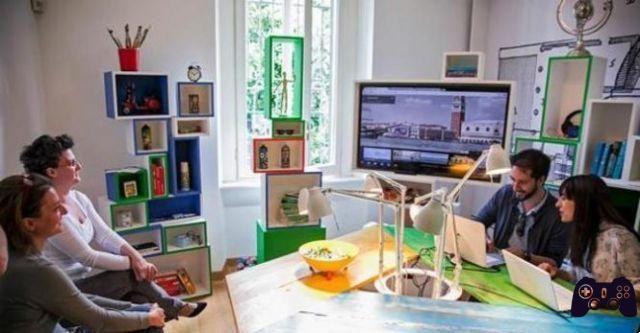 Google's Chromecast has established itself as the main device for sending content from mobile to TV, managing to convert an old TV with an HDMI port into a Smart TV. This way you can watch movies and play games on the big screen via your mobile.
How to install Chromecast on your TV >>
However, not all apps allow you to connect to this device or they all work equally well. That's why you need to group the best applications for Chromecast that you can try right now.
They are compatible apps that work perfectly, with which you can squeeze the most out of your Chromecast. One of the advantages of Chromecast is that it allows remote control from the mobile, without the need for external controls. Also, it is a standard that many companies work with.
Are you ready to squeeze your Chromecast with these apps? Here they are.
Best Chromecast apps
Netflix and HBO
These two services, the main ones when it comes to watching series and movies online, have Chromecast compatible applications. Amazon Prime Video doesn't, and that's why the company sells its Fire Stick in competition with Google devices.
With Netflix and HBO, it's the best watch movies and series on your TV without having a Smart TV. You can use them smoothly and practically instantly. Plus, you can also go back or forward a chapter without having to get off the couch.
Of course, this service is free for subscribers of both video platforms.
Google Chromecast: how to share your PC / Mac screen on your TV >>
YouTube
How could it be otherwise, Google's TOP application is also on Chromecast and you can watch videos on your TV. In fact it is one of the best applications.
If you have a TV with HDMI but without an internet connection, you can completely transform it with this Google device. You can watch videos of your favorite YouTubers without necessarily having to buy a more modern television. The same is true with monitors.
Chromecast Tips and Tricks >>
Google Home
This app is the control center for all of Google's smart home devices, as the name suggests. This also includes the Chromecast, which you need to set up via the Home app.
But, beyond the initial setup, Home lets you do more with the Chromecast. The main function is that of send the mobile phone screen to the TV. You can see any application or menu on the big screen, although other options are recommended for playing videos.
How to set up Google Home (Mini) and other useful tips >>
VLC
VLC Media Player has made its mark as the leading media player on PC and mobile devices. Its fluidity and smooth operation deserve it, in addition to constant updates with new features and improvements.
One of the latest features implemented is compatibility with Chromecast. It's about downloading it from Google Play and trying.
How to use VLC with Chromecast >>
Spotify
If you don't have a stereo system but have a TV, you can listen to Spotify music directly on your TV. You can send the audio thanks to Chromecast, since it creates a Spotify interface on the TV, even if you control it from your mobile.
It's a good option if you don't want to buy a stereo system, since the sound system on many TVs is already competitive.
localcast
Do you have a video on your mobile and want to watch it on your TV? You no longer need to transfer it to your PC, connect via HDMI and play it. You can send the video directly to your TV thanks to Chromecast.
Localcast allows streaming of locally stored content, something perfect for all those users who want to watch their videos at a higher resolution. Show some advertisements, even if they are not displayed during playback.
Google Photos
Photos can be considered one of the best apps for Android phones. You will never lose photos from your smartphone again if you back up to the cloud, and it allows you to do many things.
Being compatible with Chromecast, you can send photos and videos from your phone to the TV, a perfect option for reviewing your albums on a larger screen.
Three ways to cast from smartphone or computer to TV with Chromecast >>
Further Reading:
Chromecast not working? Resolved!
Show photos from your mobile on TV via Chromecast
How to convert your Chromecast into a Karaoke
How to cast Zoom on Chromecast
How to use VLC with Chromecast