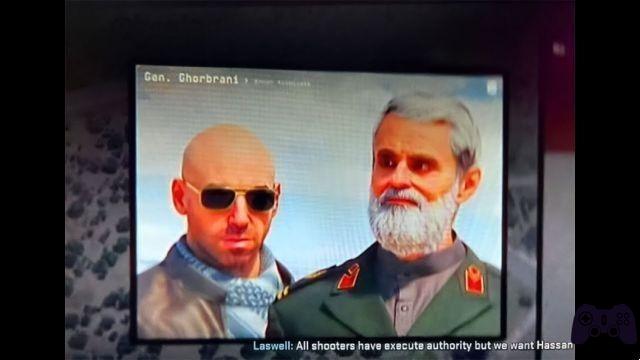 Even in a complex historical period like ours, video games aren't just video games anymore. Or at least, they are not when Activision decides to turn Call of Duty into a political propaganda tool. This is nothing new: beyond multiplayer, the series has always been a real positive message for the western world and Modern Warfare 2, arriving on October 28, 2022, is obviously no exception.
Warning: continue reading you will find spoilers on the beginning of the Modern Warfare 2 campaign!
As reported online by various newspapers and various videos on YouTube, Call of Duty: Modern Warfare 2 begins by mentioning one of the events which risked dragging the world into a new world war: the killing of Qasem Soleimani, which took place in January 2020 at the hands of Donald Trump, former president of the United States of America, who ordered the elimination of the figure with a remote attack using drones. A murder, decidedly contestable, but which in the end served exclusively as an act of response to some raids that took place on some US bases.
Modern Warfare 2 begins just like this, with Ghost being tasked with killing General Ghobrani, in an attack that recalls in all respects what happened now more than two years ago. To top it all off, Ghobrani is surrounded by Russians. A realistic scenario? Yes, given that Iran and Russia have been collaborating for years to supply arms, but perhaps a little too out of context with what is happening in today's world.
If the video game wants to become political, it should follow other examples, like that of Lucas Pope. The reality of the facts is that Call of Duty is no longer just a video game, but a political propaganda tool. Propaganda that puts war at the center and not other, decidedly more thorny topics that should be addressed in order to try to create a better world. The hope is that in the future the series will try to detach itself more and more from this communication and start embracing war exclusively to tell a story, without good guys, bad guys and without real political allusions. Otherwise, if you wanted to do politics, then it would be better to take sides in another way and start talking about it seriously.