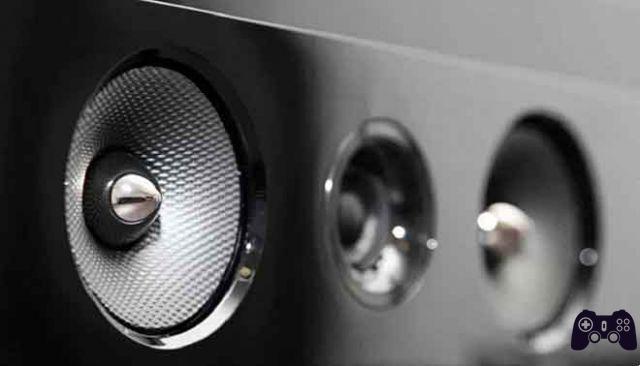 Among the most useful and fundamental technological devices in the audio / musical field, Hi-Fi systems with attached amplifiers must be included. The latter have the primary function of transforming small amounts of energy, increasing them until high values ​​are reached.
An audio amplifier is therefore an electronic device that has the function of increasing a signal received at the input "in power", thus the load connected to it (in this case the speakers), receives an adequate signal for an improved sound level and harder.
If you've decided to build a Hi-Fi system yourself, but don't know how to buy the best amplifier, read the advice below.
Channels
The first thing to keep in mind when buying a plant Hi-Fi is the amount of channels on which the signal will have to be split. Many make the mistake of buying a device without knowing which and how many speakers are needed, and without knowing to what extent the system can support all the speakers connected to it.
Once you have decided what configuration your Hi-Fi system should have, you will finally have to go in search of an amplifier that has an adequate number of channels. Where a channel means an independent audio path, which is used to transmit a signal to the amplifier.
Based on how many channels are available, you can create a more or less "large" system, always remembering that ideally all available channels should be used.
The power
You can't help but keep in mind that for an amplifier Hi-Fi power is everything.
In general, you need to create a system capable of using all the power of the device, even if in case of discrepancies it is important that the speakers do not exceed the power of the amplifier.
The power must be considered with extreme care, as if the amplifier is potentially ideal, the risks are much lower.
The sensibilità
Sensitivity is also extremely important. It changes based on how many ports are used for connecting external speakers.
At the same time it helps to understand the ideal power on which to base the incoming signal so that the amplifier reproduces the sound with maximum efficiency.
To put it in simple terms, sensitivity allows you to understand what types of devices can be connected to the amplifier, such as a Blu-ray player (maximum 2 V) or a giradischi (500 mV).
It is no coincidence that the highly technological models of amplifier they have a very high input sensitivity, designed to allow the passage of the maximum possible volume in a very short time, simulating a great power.
The fact is, however, that among the most common inputs, the 200 mV one remains popular, which guarantees good compatibility with many different sources.
Class
The class of belonging is given by the way in which certain fundamental components of the device are assembled.
It is for this reason that this distinctive trait of Hi-Fi amplifiers is correlated with other main characteristics that can give indications on the performance and also on the actual size of the device.
The most popular classes are:
Class A: the most efficient of all, it is used only in high-end amplifiers, mainly used for professional purposes;




class B: they are one step lower than the class just described, but they remain equally efficient, also thanks to greater energy savings and a smaller footprint;




Class AB: they are the most popular as they combine the characteristics of the two classes just seen even if they ensure a better sound rendering than the B;

Class C: it is used for medium and high frequencies, but has a slight distortion of the lower sounds and for this reason it is not often chosen by buyers;

Class D: it is excellent from an energy point of view, as it produces very little heat and is in fact considered perfect for car amplifiers;

Class G: it has a similar flow rate to the AB class, it has a very positive performance.
The materials
As you can already imagine for many other devices of this kind, also for the Hi-Fi amplifier it is important to consider the materials used for its realization.
Usually they should be the classics used for the construction of internal components and connectors, even if they are not always indicated in the technical specifications.
However, it would be better to opt for devices that have doors plated in gold or other precious metals to ensure better signal transmission.
As for the external skeleton, it is usually produced in plastic or aluminum, the choice substantially changes depending on the price and the brand you rely on.
Therefore, you should buy a model that is capable of offering strength and thickness, as the amplifier can be subjected to a certain amount of vibration, particularly when placed next to a subwoofer of a certain caliber.
The cost
For the cost, in general if you want to take home a good amp you can't rely on cheap models.
Among the best brands for Hi-Fi amplifiers we mention Yamaha (for example you can find great Yamaha amplifiers at affordable prices on amplificalo.com), Denon, Auna, Marantz, Madison, etc.
Those that are cheap in fact tend to have a much lower production quality. If you want to take home a good product, you shouldn't spend below 200 euros, unless you are taking your first steps with this world and you need to experiment. In the latter case, you can also get started with an amplifier that costs between 80 and 200 euros.
On the other hand, those who already know what they are dealing with should focus on medium-high-end models, which can cost up to a couple of thousand euros.
Further Reading:
WiFi repeater, what it is and how it works
The best external hard drives
Refurbished iPhones
The best multifunction printers
The best baby monitors