If you have recently purchased an Xbox Series X or its minor version S, perhaps you may find this guide to the best exclusives available on the console useful. Ready to play?
The choice of a console has always been a great dilemma for us players. Since the time of the historic "war" between Nintendo and Sega, the most important companies have been battling each other through advertising and, above all, financing the production of major titles capable of building the identity of a platform. This is why our guide on the consoles available on the market could be useful to you. If you are reading this article, however, it is likely that you have already made your choice, right?
In this guide on best Xbox Series X exclusives ed S we will not offer you a ranking, but only a list with the titles that we consider most interesting to play, dividing them by category and genre, reminding you that all the titles of the Redmond company are now available on the Game Pass service.
For some time now, Microsoft has decided to develop its own ecosystem which provides for the publication of its games on all its platforms thanks to the program Play Anywhere. In this article, however, we will talk about the titles available exclusively on next-gen consoles and on PC, or those that give their best on them thanks to Smart Delivery. If you are interested in seeing which titles are also available on One, instead, you could take a look at our article.
Best Xbox Series X and S exclusives: the latest news
In recent years Microsoft has been able to flesh out its catalog, thanks above all to the increasingly sensational Game Pass, which has allowed the arrival of numerous very good titles within the catalog and all belonging to very different genres. In this guide we will list the best exclusives available on Xbox Series X and S, trying not to leave anything behind.
We repeat once again that we have been talking about for some time now "Microsoft ecosystem", since many of the games we will examine are also available on PC. This, however, does not mean that there is a lack of very valid and very varied works, such as the very recent one The Medium, or the hilarious Battletoads, which, simply, run best on next-gen platforms.
Some titles, however, cannot be said to be completely exclusive. Ori And The Will of the Wisp, for example, was also released on Nintendo Switch: we included it as it has now become an identity symbol of the console (and because, to be honest, it has not yet arrived on PlayStation). We have not even included other titles produced by Microsoft, but available on all other platforms, such as Wasteland 3, for example, or the excellent The Outer Worlds.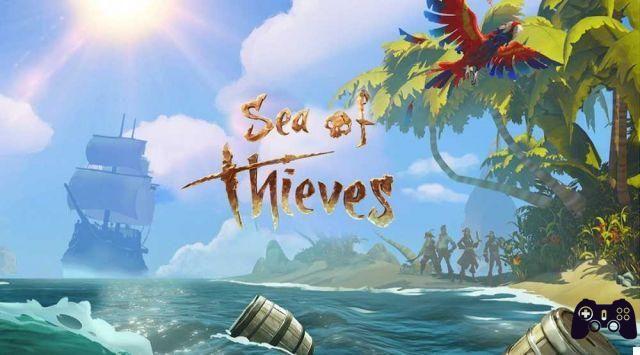 Action, adventure… and a little bit of everything - Best Xbox Series X and S exclusives
Party a little quietly, the pirate simulator from the creators of Golden Eye and Perfect Dark has updated over the years, surviving the passage of time with lots of new content. Rare's adventure will make you feel like real pirates: choose your character, get yourself a ship and crew and set sail! In Sea of ​​Thieves Treasures to be found, hordes of enemies to be killed, seafaring songs to sing and many memories to share with your traveling companions await you, thanks to the co-op mode of the title! The game is optimized for new consoles and boasts an improved frame rate and resolution.