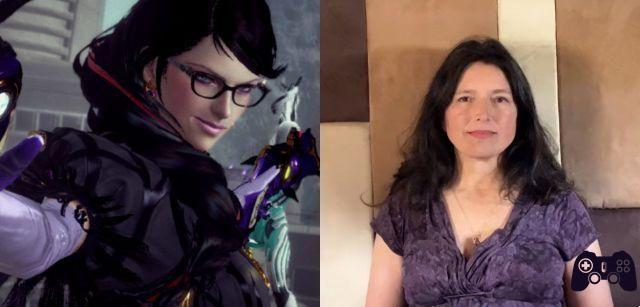 As we learned a few weeks ago, Hellena Taylor will no longer be the voice of the protagonist in Bayonetta 3. In her place, Jennifer Hale has been selected. However, until today, no official reason for this change of course had been provided except for the generic "work commitments" that would have prevented the voice actress from filling her role. Now, however, it is the actress herself who breaks the silence and reveals the truth behind this choice.
Friends, Worldlings, Bayonutters. Hear ye!#PlatinumGames #Nintendo #Bayonetta #Bayonetta3 #Bayonutters #Boycott #NintendoEurope #NintendoAmerica #NintendoJapan pic.twitter.com/h9lwiX2bBt
— Hellena Taylor (@hellenataylor) October 15, 2022
Hellena Taylor, through a video lasting about two minutes released on her Twitter account, in fact explained that behind her renunciation of the role in Bayonetta 3 there would be much more serious reasons. At the basis of this choice, in fact, there would in fact be an offer perceived by the actress as rather offensive. As stated by the voice actress in the video, in fact, the developers would have offered her a total of 4.000 dollars for the entire Nintendo game.
As can be perceived from Hellena Taylor's rather poisoned words, this proposal would be offensive to her entire career as an artist. The series has, in fact, invoiced millions of dollars and, given his background and baggage of experience, the proposed compensation would be absolutely unacceptable. Taylor also claims that he made no unattainable demands to take part in Bayonetta 3 (which you can find on Amazon). While not providing the amount she requested, the voice actress limits herself to pointing out how fair this was to all the time dedicated, in fact, to her training and to the series in general.
Finally, at the end of the video, the voice actress makes a real call to arms, inviting fans to boycott Bayonetta 3. Rather than spend their own money on the purchase of the game, Taylor invites players to take the same amount and donate it to a charity of their choice. We do not know if this action will have consequences for her or for the studio since, as the actress herself states, the proposal she received was immoral but totally legal.