Good news for lovers of classes, new confirmations arrive regarding theirs return in Battlefiled 2042. Over the years, Battlefield fans have come to expect continuous experimentation with the various chapters of the series, especially in the field of classes, this time it seems that the various responses to the choices made have pushed us towards a step backwards.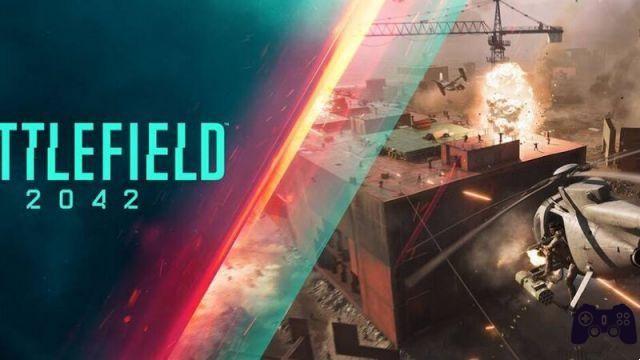 An example of this experimentation we have with Battlefield 3, when they tried to erase medics from the game, providing defibrillators to the Assault class. Also with Battlefield 2042 the situation has not changed one iota, with the total abandonment of the same classes in favor of characters designed by very specific characteristics. A recent statement from DICE, however, comforted fans, confirming a return to the previous system.
The work currently underway with the Battlefield 3 season 2042, therefore, they are concentrating on reintroducing each single class well, characterizing it through particular and unique elements.
These are the details about it, released by the latest update published by DICE:
Class equipment (always available): Assault (medicine), Engineer (repair tools), Support (defibrillator), and Recon: (signal fire).
Classy gadgets (you can only choose one): Assault (smoke, IBA armor, C5 explosive, M18 Claymore), engineer (anti-tank mine, M5 recoilless, FXM-33 AA missile, FGM-148 Javelin, EOD robot), support (crate of ammunition, medical chest, smoke bomb, M18 Claymore), reconnaissance (T-UGS, tracer dart pistol, M18 Claymore, C5 explosive, proximity sensor, SOFLAM designator).
Thrown items (you can choose one): assault (frag grenade, smoke grenade, concussion grenade, incendiary grenade), engineer (frag grenade, smoke grenade, EMP grenade, incendiary grenade), support (frag grenade, smoke grenade, EMP grenade, incendiary grenade), reconnaissance (frag grenade, smoke grenade, EMP grenade, incendiary grenade).
We remind you that unlike the past of the series, Battlefield 2042 it will not limit the selection of assault rifles for the various classes available, while still granting bonuses related to their use in battle. Among other things, it was also recently announced that the title will land on Xbox Game Pass and EA Play.