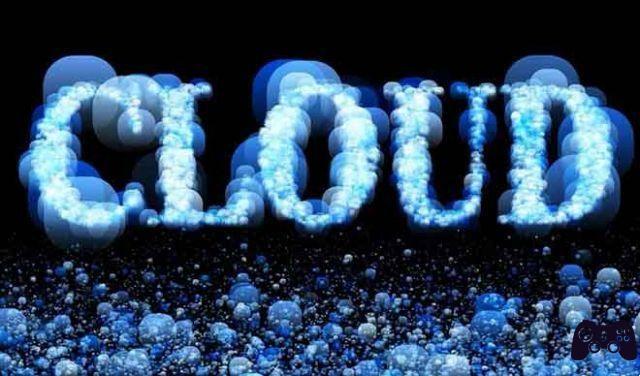 People often confuse iCloud with iCloud Drive, but they don't mean the same thing. They are quite different under the surface. iCloud is a cloud storage service that is used for several services offered by Apple while iCloud Drive works like OneDrive, a service that falls under iCloud. So what are the other major differences between iCloud and iCloud Drive?
While they look very similar to each other, there are many differences under the hood. We will explain what they are, what they do, how they differ and how they are similar.
What is iCloud
iCloud is primarily a cloud storage service launched by Apple in the year 2011. It is a cloud storage and computing solution that offers many services, including, but not limited to, iCloud Drive. Some other services include iCloud Backup, Find My iPhone, Keychain, office app suite like Keynote, and much more. It allows users to save all kinds of data on a set of services that are easily accessible with your Apple ID.
iCloud represents all of these services that Apple offers in the cloud, allowing you to access them anywhere, on any device. iCloud Drive is just one of those features that borrow from the parent's name. It's just a bad naming strategy!
What is iCloud Drive
iCloud Drive, part of the iCloud family of products and services, works like Google Drive or OneDrive. It's a file storage and sharing platform that you can use to create, access, and share files on the go. ICloud is a file hosting service available on the web, Windows, macOS, iOS and iPadOS. No cookies for Android.
You can store any file you want, as long as there is enough space. All Apple users get 5GB of free storage, after which a subscription will be required.
How different is iCloud from iCloud Drive
iCloud offers a backup solution. It will backup everything like app settings, photos stored in Photos app, contacts, emails, reminders, iMessages, Game Center information, Safari browser bookmarks and history, IDs biometrics, Apple Pay details, Apple Mail accounts, and of course iCloud Drive Files. You have full control of the apps and services you want to back up to iCloud in Settings> Apple ID> iCloud.
These backups also include third-party apps installed from the App Store. Make it easy to restore everything to a new Apple device. Then there are things like device settings, Apple Music purchase history, apps from the App Store, and other items you've purchased.
Note that Apple will only keep a record of what you bought instead of the item you bought itself. Think of it as a registrar. This means that when you reset, you will have to download the app or music again but not buy it again. Useful when you have limited storage space in iCloud as this process takes up less space.
If you read carefully, you will know that what you have not purchased from Apple will not be backed up. This includes music, movies, podcasts, and books ripped from CDs or transferred directly from a computer. Apple can't back up a record of what you've never bought from them. This is where iCloud Drive comes in.
iCloud Drive will archive and save any files you throw at it. This includes music, photos, movies, podcasts, documents, and any other files. Just upload it to iCloud Drive and it will stay there forever. You can access these files from any compatible device with an iCloud app.
How an Apple user processes:
Think of iCloud as a filing cabinet and the iCloud drive as one of the closet drawers that you can use to store things. It is designed to store files that do not fit into any of the other drawers.
How you access these files varies based on the device you are using and the file you are trying to access. For example, photos can be accessed using the Photos app on the iPhone. There is a video app for accessing the videos and there is the Files app for everything else.
The lack of a centralized app to search and access all types of files in a single user interface seems to be the hallmark of iCloud. Some people like it, but others aren't happy with the system. Most file hosting sites like Google Drive and OneDrive work differently.
How similar they are
Both iCloud and iCloud Drive are cloud storage services used to provide backup and restore functionality to users. They are also both free in kind up to the cloud storage limit, which is 5GB for free account holders. Both iCloud and iCloud Drive use cutting-edge technologies to protect your online data on Apple servers. This does not mean that they are foolproof as discovered by celebrity counts a few years ago.
iCloud Drive is part of iCloud. All these other apps also use iCloud to sync data.
The truth is, you don't need iCloud Drive to get by. You can use any other cloud storage and file hosting app, but you need and should use iCloud. It offers too many useful and basic features to avoid. Some more useful examples include Find iPhone and Find Friends, Family Sharing, Backup, and more.
Conclusion
iCloud offers many important services, and iCloud Drive is just one of them. The second is part of the first. Whether or not iCloud Drive is used will depend on many factors, including the depth of investment in the Apple ecosystem. But if you're using an Apple device, you're probably already using iCloud somehow and somehow. And that's a good thing too.
Further Reading:
How to set up iCloud Drive on iPhone
How to clear iCloud and free up space on iPhone, iPad and more
What is Apple One and how does it work?
What is Apple's iCloud and what does it backup?
How to remove a device from iCloud