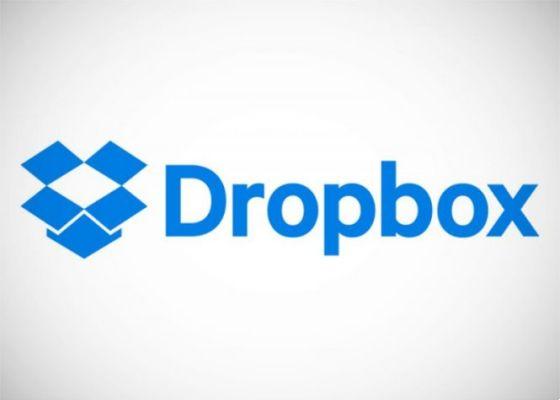 dropbox is one of the services of most used cloud storage, even if its basic capacity is slightly limited. In this article we are going to offer you some alternative a Dropbox to be able to have more GB without spending a euro.
The best free antivirus for PC of 2022 >>
Technology advances faster and faster every day. Not long ago the global society found out something ethereal and conceptual on the Internet like "the cloud", although we now have a whole world connected to it. This digital cloud has started to move slowly, with e-mail services just to give you an example.
This reminds us of when Gmail first appeared as a service, when it offered 1GB of storage for personal email, 500 times more than Hotmail. At the time this was something revolutionary, considering that no one was offering that much for a free service.
One of the most popular cloud storage services today is Drobpox. However, even if so popular it too has problems, and the main problem is its limited space. As a basis the service offers us 2 GB of space with a free account, with the possibility of obtaining more GB if we invite our friends to use it.
Fortunately for all of us there are many alternative a Dropbox able to offer the same service, albeit with greater storage capacity. In this article we will give you a few alternative a Dropbox among which you can choose if you have run out of space on your free account.
OneDrive, Microsoft's bet
OneDrive is Microsoft's attempt to conquer the cloud, it is included by default in Windows 10. A free account gives the user 15 GB of free space to store documents, photos and whatever else they want. OneDrive allows you to create, edit and share files regardless of the device you are working on.
Google Drive, very functional and complete
Google Drive is the cloud of the Big G. It offers 15GB of storage, although all of this has to be shared between email, cloud storage, and Google Photos. You can add more space with a few euros, even if in my case I have been using the service for a long time and have not used even half of the capacity.
Keep in mind that Google Drive also grants access to Google Keep, totally cloud-based and allowing you to create and edit documents, spreadsheets and even presentations.
Box, your files on all your devices
Box offers a great synchronization capability, you can access any file registered in your service from any device. It offers 10GB of storage and allows you to share files up to 250MB in size.
TeamDrive, one of the safest
TeamDrive offers its users 10 GB of free storage. It also allows you to sync files between devices and share documents, pictures, music or folders. However, that's not what makes it special. TeamDrive it is one of the safer alternatives as it offers encryption for all data and each user decides who can and who can't access the files.
Amazon Cloud Drive, a new territory to conquer
Amazon Cloud Drive is the bet for the cloud of the famous online store. The service offers 5GB of free storage and allows you to upload photos directly from a mobile device. Those photos will remain accessible once they are deleted from your phone.
CloudMe 19GB of memory
In total, the user has 19 GB of available storage space, although the maximum file size is limited to 150 MB. A unique feature of this service is that it allows users to have their own desktop within the cloud.
Users can synchronize specific folders on specific devices, so that your work and personal files don't mix. Cloudme.com also allows users to have their own music library in the cloud, accessible from any device at any time.
SugarSync, a veteran alternative
SugarSync offers 5GB for free and allows users to choose which files to sync with which devices. Sugar Sync also allows you to share files securely and allows you to manage them from a mobile device.
SpiderOak, security has a price
SpiderOak only offers 2GB of free storage. One of the main features is a very secure backup system, users need not be afraid of losing their files.
It is easy to sync and share files with this service as well choose which files are synchronized with which devices. Each password is encrypted and the company does not have the decryption key, which adds additional security.
MEGA, the heir of Megaupload
MEGA became famous for being a project by Kim Dotcom, the man behind the controversial Megaupload e considered his spiritual heir. The service offers full encryption of all files and user credentials used in the service, as well as 50GB of free storage. It allows you to host files of all types without size limits and offers many services to share them.
pCloud, all your files safe
pCloud is a robust storage service that offers 20GB of free storage. It allows you to upload all types of files without any size or format restrictions and offers features for synchronization between devices and for sharing them.
The best free online games for PC >>
Further Reading:
How to share a link from Dropbox
How to add Dropbox in Chromebook File Manager
11 applications to share files between Android, iOS or PC mobile phones
How to install apps on Android without the Google Play Store
Ridiculous price: these wireless headphones cost less than 40 euros