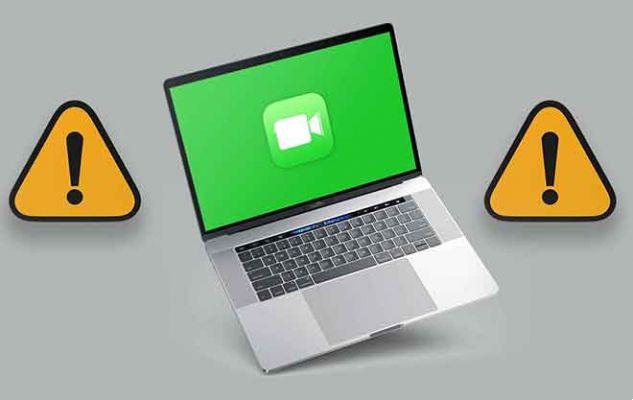 Process continuity between iOS and macOS devices in the Apple ecosystem is lauded, but often falters. With your iPhone and Macbook connected to the same Apple ID, FaceTime calls from the former ring simultaneously on the latter. If FaceTime calls aren't coming to your Mac, sometimes it's bound to happen. In this post, we look at some reasons behind the glitch and how to fix it.
First of all, check that your Mac is connected to the internet and make sure the internet is actively transmitting data. You can try using some apps that require internet access and check if they work or not. If so, restart your router or run other troubleshooting checks. VPN-related connectivity issues can also cause the internet or some apps on your Mac to malfunction.
Disable your VPN (if any) and check if FaceTime calls are now working. If you have determined that the internet is working fine and FaceTime calls are still not working on your Mac, then proceed with the solutions below.
1. Disable FaceTime
Let's start by disabling FaceTime on your Mac and turning it back on. This would reactivate your computer's service and fix anything blocking FaceTime calls from your Mac. There are two ways to get it.
From the menu bar
Launch FaceTime and tap FaceTime on the menu bar.
Select "Disable FaceTime". This will disable all FaceTime related activities (audio and video calls) on your Mac. Now close and reopen the app to reactivate the service.
You should see an Activate button in the left pane of the FaceTime window. Tap this button to re-enable FaceTime on your Mac. Alternatively, tap FaceTime on the menu bar and select "Enable FaceTime".
Wait a couple of seconds until you see your contacts or call history in the FaceTime window. Now try making a test call to your FaceTime number and check if the call is routed to your Mac.
From the FaceTime settings menu
While the first method is much easier, this is another good method to enable and disable FaceTime on your Mac.
With the FaceTime window open, tap FaceTime on the menu bar and select Preferences. This will launch the FaceTime settings menu.
Uncheck the "Enable this account" option under the Apple ID account. This will disable FaceTime on your Mac. Close FaceTime, restart the app, and tap the Activate button to re-enable FaceTime.
You can also go to FaceTime (in the menu bar)> Preferences> Enable FaceTime to re-enable the service.
Follow one of the methods mentioned above and FaceTime calls should now sync simultaneously on your Mac. To this end, Apple will also send a notification to your iPhone or iPad informing you that the Apple ID is now being used for FaceTime on your Macbook.
3. Check the addresses of FaceTime contacts
If you have multiple addresses (phone numbers and emails) associated with your Apple ID, be sure to set up your iPhone and Mac to receive FaceTime calls via the same addresses. For context, if your iPhone is set to receive calls via Email 1 and Email 2, but your Mac's FaceTime can only receive calls on Email 1, FaceTime calls made to Email 2 will only ring on your iPhone and not your Mac. .
Here's how to set up your Macbook's FaceTime contact address.
With the FaceTime window open, tap FaceTime on the menu bar and select Preferences.
In the FaceTime settings menu, verify that your favorite contact addresses are enabled for FaceTime calls on your Mac.
4. Check the date and time settings
Yes, something as simple as your date and time settings could be the reason you don't get those FaceTime call notifications on your Mac. Make sure your device is set up to automatically set and update the date and time without yours. input.
Tap the data or time in your Macbook's Status menu and select "Open date and time preferences".
Go to the "Date and Time" tab and tap the lock icon in the lower left corner of the page. You will be prompted to enter your Mac password or to authenticate with Touch ID to change your device's date and time settings.
Make sure the "Set date and time automatically" checkbox is checked.
5. Check the status of the FaceTime server
Sometimes, Apple disables the FaceTime server (only temporarily, though) to fix crucial bugs that affect app performance or expose users to security risks. In this case, all you can do is wait for the servers to come back online. However, you can check the FaceTime server status by visiting the Apple System Status page. If the status circle next to FaceTime is green, its servers are up and running.
6. Sign out of Apple ID
You may need to disconnect your Apple ID account from your Mac if the problem persists at this point.
Launch FaceTime, tap FaceTime in the app menu and select Preferences.
Tap the Sign Out button to the right of your Apple ID.
Close FaceTime and follow the same steps to log back into your account.
7. Update MacOS
As mentioned above, bugs ruin some FaceTime features and performance on Mac. One way Apple solves this problem is through operating system updates. If FaceTime calls still don't arrive on your Mac despite trying all of the above, check that your Mac is running the latest version of macOS. Launch System Preferences> Software Update and download any updates available on the page.
Make FaceTime ring again
We know not everyone likes to shut down their Macs, but a simple restart of the device can fix it. If you haven't shut down your Mac in a long time and you haven't received FaceTime calls, we recommend that you restart your machine. Remember to manually close all active apps, so you don't lose any unsaved documents.
Further Reading:
FaceTime Won't Connect on iPhone, 8 Solutions
FaceTime not working? Let's see what to do
How to use FaceTime on Android
How to Transfer Calls from iPhone to Mac
11 solutions for when FaceTime audio isn't working on iPhone and iPad