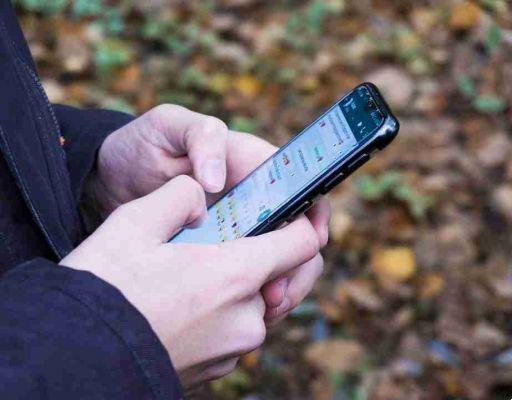 If WhatsApp notifications aren't working, here are some solutions you can try.
WhatsApp is one of the most popular messaging apps around. It's free, fast, and supports media sharing. It is possible to run into problems with WhatsApp on rare occasions.
A common problem you may encounter is when you are not receiving WhatsApp notifications despite all other features working correctly.
Either you don't hear the notification sound or your phone doesn't show the notification message preview. This can be frustrating, and if the problem isn't fixed, you may miss an important notification.
WhatsApp notifications do not arrive
Here are some solutions you can try to start getting WhatsApp notifications again.
Update WhatsApp
If you don't update WhatsApp frequently, you may experience issues with the app functioning. This could include not receiving notifications on WhatsApp, problems with data backup, or problems making voice or video calls.
To exclude it, go to the Play Store or App Store and check if a new update is available.
To avoid this problem, turn on the automatic update settings after updating the app. This allows the phone to install updates whenever a new one is available for the app.
Here's how to enable automatic updates in the Play Store:
Go to Play Store and tap the account icon on the top right.
From the menu, select Play Store Settings .
Go to Network preferences and select Automatically update apps .
To allow the Google Play Store to update apps, you can choose On any network o Wi-Fi only .
Proceed to the next fix if the app is already up to date.
Turn on WhatsApp notifications in Settings
Android allows you to disable notifications for any app you find annoying. Chances are you have disabled WhatsApp in-app notifications if you have received notifications from all other apps except WhatsApp.
You can check it by following these steps:
Go to your phone settings.
Go to section App management .
Go to to the app list . (Your phone may have different names for these options)
Select WhatsApp from the app list.
click on Manage notifications .
This is where you can check the type of WhatsApp notifications you want to receive in the future. If you already have all notifications enabled, it's time to try clearing the cache.
Force shutdown and clear cache
Similar to other apps, WhatsApp stores temporary data as a cache which speeds up processing and reduces loading times. However, when data accumulates too much over time, some problems may occur.
You may experience similar annoyances of not getting notifications if the cache is not cleared for an extended period of time.
Here's how you can clear WhatsApp cache:
Go to your phone settings.
click on App management .
Open the WhatsApp settings from the app list.
Go to Use of space di Archiving .
Clear both the cache and the app data.
Clearing the cache usually fixes most problems, but if that doesn't work, you can try multiple solutions.
Free up some storage space
When downloading and saving media files, WhatsApp consumes a lot of storage space. Lack of space may prevent WhatsApp from receiving incoming files as well, so it won't warn you.
This could also explain why you are not receiving notifications.
Android will warn you when the storage is running low, but if you want to check and free up space manually, follow these steps:
Go to your phone settings.
Go to Additional settings .
Toccata Memory .
Remove old videos, delete some documents and free up some space occupied by rarely used apps. When there is enough storage space, WhatsApp will start receiving media files with notifications.
If this fix doesn't fix the WhatsApp notification issue, check if you have limited background data.
Disable power saving mode and background data throttling
You may not receive WhatsApp notifications if your phone is in power saving mode, which automatically limits the app's background actions. In the meantime, limiting background data can extend the battery life of your phone, but it may interfere with some features of the app
Follow the steps below to turn off the power saving mode:
Go to your phone settings.
Tap the battery .
Slide the switch to turn off power saving mode.
Your phone may have the option to automatically activate power saving mode when the battery drops below a certain percentage.
Some Android devices allow you to limit data usage for apps by using the mobile data limitation feature. Without a network connection with the app, you may not get a notification even though your mobile data is on.
Also, if your phone has Airplane or Do Not Disturb mode, make sure it's not turned on.
Log out of your WhatsApp Web account
Using your WhatsApp account on WhatsApp Web or the desktop application transfer all notifications directly to your system instead of the Android app. Log out of your account there to rule out this issue. Here's how you can do it:
Open the WhatsApp app on your phone.
Touch the three vertical points in the upper right corner.
pass to Connected devices .
Touch the connected devices one by one.
click on Disconnect .
If the problem persists, try logging out of your WhatsApp account and then logging in again.
Unblock / reactivate users and groups
If you are not receiving notifications from specific individuals or groups, check that you have not accidentally blocked them or that you have not muted those groups.
Here's how to unblock contacts on WhatsApp.
Start WhatsApp.
Touch the three vertical points in the upper right corner.
click on Settings .
Go up Account> Privacy .
Go to Contacts blocked scrolling down.
Tap the name of contact and select unlock "contact name"
Update your phone
Check if your phone is up to date if none of the fixes have worked so far. Due to data restrictions or insufficient storage space, your phone doesn't always update automatically.
Therefore, you may need to manually download and install the new update. Here's how you can do it:
Go to your phone settings.
click on Software update .
Download and install the update, if available.
If this solves the problem, keep your phone updated to avoid experiencing this problem again.