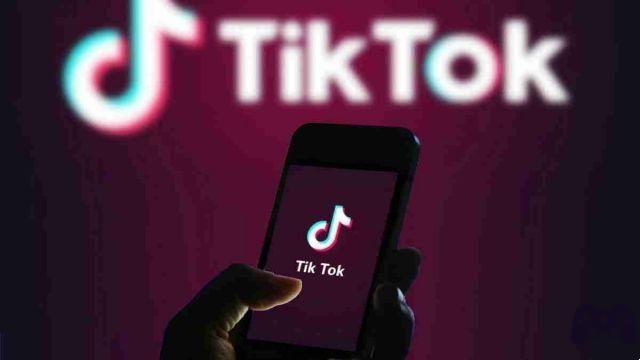 TikTok..TAAC! is a rewards program on the famous TikTok social network that allows you to have a cash reward depending on the Rubies you accumulate by inviting new friends.
TikTok..TAAC! : how does it work
To participate in TikTok..TAAC !, access the TikTok..TAAC! Page by clicking on the blue star at the top left of your TikTok profile and follow the instructions therein.
Open the TikTok app
Now select Me at the bottom to go to your profile
At the top next to your username you will see a symbol that looks like a "Ruby" tap on it to participate in the rewards program.
To participate in the TikTok rewards program, you must be 18 years old and have a PayPal account to claim the cash reward. In fact, TikTok will send your cash reward only if you have a PayPal account. The program ends on 25 open 2020.
But how does money accumulate? Obtaining rubies which can be converted into euros at the fixed rate of 10000: 1.
The minimum balance you can withdraw is 3500 rubies and you have the option of making one withdrawal per week.
As I told you to accumulate rubies, once you participate in the TikTok..TAAC! Rewards program, it is to invite new friends to use TikTok by entering your Invitation Code. You can invite as many people as you want but you will only get a reward for the first 5 new users who sign up with your code. The people you invite must be of legal age.
Once your invitations are sent, here's how you earn rubies thanks to their actions.
TikTok..TAAC! : how to earn rubies
Here is how you will accumulate rubies from this rewards program with the actions that new subscribers will perform with your invitation code.
If a new user, within 10 days of receiving your invitation code, downloads TikTok and registers by entering your code, you will be entitled to receive a reward of 5000 rubies. In addition, if this user subsequently watches videos on TikTok for more than 3 minutes a day for 5 times during this campaign, for a total viewing time of 15 minutes, you will be entitled to receive another 4000 rubies.
If you upload a profile photo you will get 1000 rubies
Visualize for 10 minutes - this mission can be completed once per day 7 times for 500 rubies each time.
Post a video on TikTok - this mission can be completed once per day for 2 times for 900 rubies each time.
Follow two recommended profiles (recommended accounts can be seen on the main page of TikTok TAAC!) - this mission can be completed once per day for 7 times for 100 rubies each time.
How to see the balance of your rubies
To see the accumulated ruby ​​balance just go to your tiktok profile by opening the app and clicking on Me at the bottom right. Click on the three dots at the top and select Balance. Here you can request the conversion of rubies into money and transfer them to your PayPal account.
Conclusions
This is how the TikTok rewards program works..TAAC! Before joining, please also read the Terms and Conditions and the Terms and Conditions for withdrawals which are provided at the top of the TikTok rules .. TAAC! which you can read directly before joining the program. on TikTok. Or go to the page dedicated to on the internet.