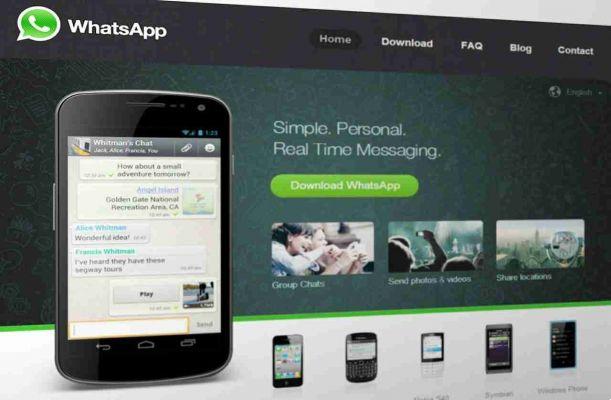 WhatsApp ends support for Windows Phone and BlackBerry.
If you still have a phone with an older operating system, it's time to consider upgrading. Because WhatsApp no ​​longer supports the BlackBerry OS, BlackBerry 10 and Windows Phone 8.0 operating system. Which is entirely understandable given the small number of people who still use them.
Android and iOS now power 99,6 percent of new smartphones, leaving little room for Windows Phone and BlackBerry users.
WhatsApp is ditching other older operating systems
The messaging app previously stopped supporting Android 2.3.3, Windows Phone 7, iOS 6, and Nokia Symbian S60. And now it adds BlackBerry OS, BlackBerry 10, and Windows Phone 8 and earlier to the list.
For the following platforms, it is no longer possible to create new accounts or double check existing accounts. However, you will be able to continue using WhatsApp:
BlackBerry OS and BlackBerry 10 until December 31, 2017
Windows Phone 8.0 and earlier until December 31, 2017
Nokia S40 until December 31, 2018
Android versions 2.3.7 and earlier until February 1, 2020
On the, WhatsApp explains:
"These platforms don't offer the kind of functionality we need to expand the functionality of our app in the future. If you are using one of these affected mobile devices, it is recommended that you upgrade to a newer version of the operating system or to a new Android with OS 4.0+, iPhone with iOS 7+, or Windows Phone 8.1+ so that you can continue to use WhatsApp. "
WhatsApp will continue to work on these older mobile operating systems for a very short period of time, presumably to offer users the ability to upgrade to a new device with a more recent and supported operating system.
Just upgrade to a new phone
It's very likely that people reading this article will be affected, and they should probably take it as a sign that they really need to buy a more up-to-date smartphone.
Once you have one of these devices, simply install WhatsApp and verify your phone number on the new device. Remember that WhatsApp can only be activated with one phone number on one device at a time.
There is currently no option to transfer chat history between platforms. However, there is an option to send the.