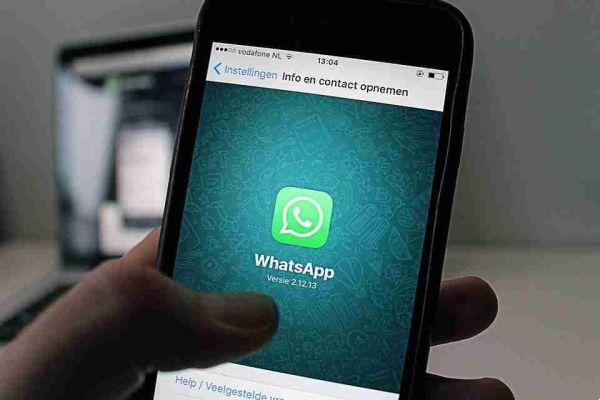 To use one of the extensions, you need to be running Google Chrome or a Chromium-based browser such as Opera. And, of course, you have to. The apps in this list are based on Android.
WhatsApp Business (Android): Clone WhatsApp to use two numbers on one phone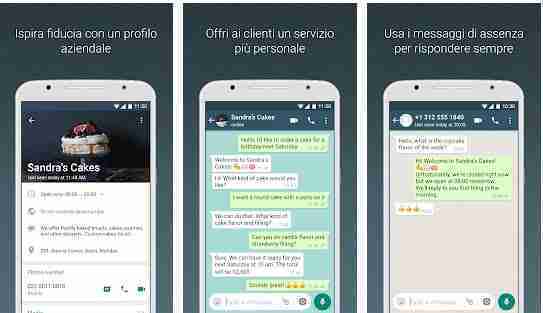 If you have a dual-SIM phone, you probably want a WhatsApp account for each of the numbers. There are cloning apps to use multiple accounts, but WhatsApp no ​​longer works on most of them. A simpler option is to use WhatsApp Business.
WhatsApp Business is an official WhatsApp app, which is basically another version of the messenger you are used to. It has some additional features for companies, such as "quick replies" to send frequently written messages, labels to identify different chats and so on.
But more than anything else, WhatsApp Business works perfectly with two different numbers. The contact list remains the same on both apps, but you can decide which SIM you want to answer by activating WhatsApp or WhatsApp Business.
Right now, WhatsApp Business is only available for Android and not iOS. WhatsApp has said it will soon launch an iOS version for the new iPhone XS, XS Max and XR, which allows for dual SIM use.
Download: WhatsApp Business for (free)
WhatsAuto (Android): Send automatic replies when you are busy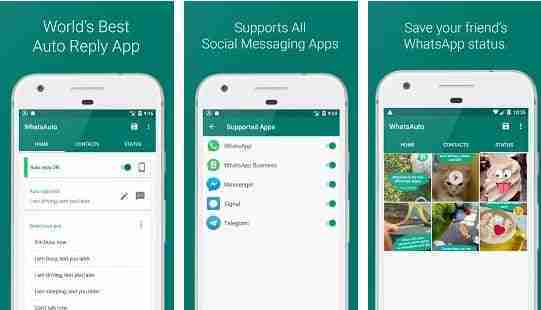 Sometimes, you're driving your car, studying for an exam, or you're too busy to respond to incoming messages. However, you don't want to be rude. WhatsAuto allows you to set up automatic replies for any text you receive.
The app is easy to customize. You can choose from the automatic replies of the preset template or create your own. You can choose who to send automatic replies to, such as the entire contact list, only some people, or all people except for favorites. By default, there is an "Auto Reply" header at the top of the response, but you can remove it if you want.
WhatsAuto also allows you to choose how often to send a message. You can reply to every message sent by a contact or be less annoying by giving them five minutes before resending the autoresponder to that contact.
Download: WhatsAuto for Android (free)
Hide Media (Chrome): Hide photos and videos on WhatsApp Web

WhatsApp Web automatically uploads all the photos and videos that are sent to you. And on the big computer screen, that can be a privacy nightmare as anyone walking around can see what's on your screen.
Hide Media is a simple extension that automatically hides all images on WhatsApp Web by default. The image is blurry so you can't see it. To view the image or video, place the mouse cursor over it to show them. For a video, you can hit the play button once it's shown.
It is a simple and efficient app to take back control of your privacy while using WhatsApp Web.
Download: Hide Media for Chrome (Free)
WAToolkit (Chrome): read message previews, change text width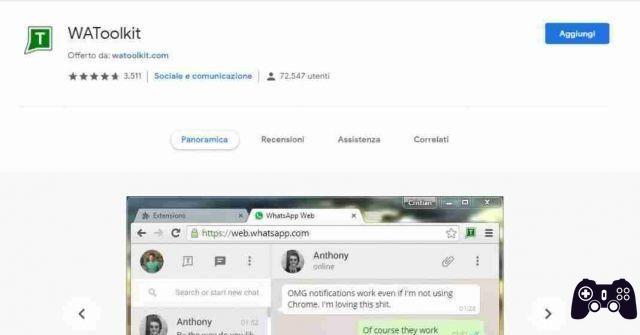 WAToolkit is a must-have Chrome extension for anyone who uses Web whatsapp. It adds two tricks that make WhatsApp Web so much better, along with some other useful features.
First, WAToolkit corrects the width of the chat previews. For some reason, WhatsApp doesn't stretch chat previews across the entire screen, not using the whole monitor. WAToolkit creates full-width chat previews to optimize screen space.
Second, you get the WAToolkit icon in the Chrome toolbar. When you receive a new message, the icon adds an unread message badge. Hover the mouse over the icon to read all incoming messages without ever going to the WhatsApp web window. It is not only a time saver, but it is also un whatsapp trick to read the messages without getting the two blue check marks for "Visa".
The icon turns orange even if there is a connectivity problem with the phone, which often happens with WhatsApp Web. WAToolkit also adds always-on desktop notifications, so that even when you close Chrome, you receive WhatsApp Web notifications.
Download: WAToolkit for (free)