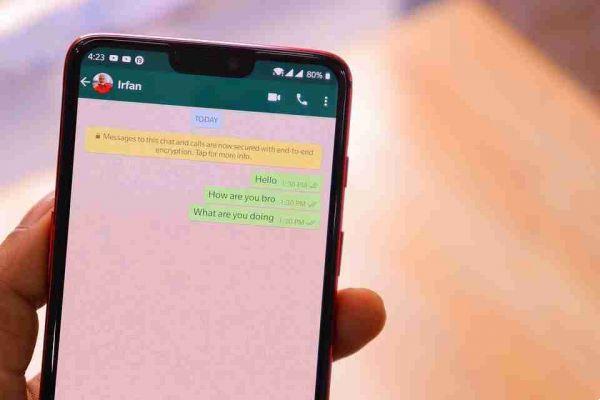 Whatsapp has always allowed users to change the chat background, but the change applies equally to all of them.
Whatsapp now allows users to set a custom wallpaper for each of the chats. This feature has been rolled out to all users via the latest app update and is available on both and versions.
How to change Whatsapp wallpaper on a chat
If you want to change the background of a particular personal or group chat, follow these steps.
apri Whatsapp.
Select the chat you want to change the background for.
Tap the contact or group name at the top to access the chat settings.
Select Background and sound.
Toccata Choose a new wallpaper.
Select an image from the device memory.
Use the slider below the preview to make it brighter or darker.
The wallpaper will be set.
How to change Whatsapp wallpaper on all chats
If you want to change the default wallpaper for all chats on Whatsapp, you can still do it. You don't need to change the background for every single chat at a time.
Open Whatsapp.
Go to the tab Settings from the Whatsapp menu.
Toccata Chat.
Toccata Background> Choose background light / dark mode.
You can use an image from your device by pressing on Change.
Select a background and it will be applied to all chats except those that have a custom background.
Whatsapp allows users to set a different wallpaper for the and clear one. You will need to change the theme on your device and then go to the default wallpaper settings to set a wallpaper for that theme. If your device is running a version of the operating system that does not have light and dark themes, Whatsapp will only appear in the light / default theme and there is only one default wallpaper to set.