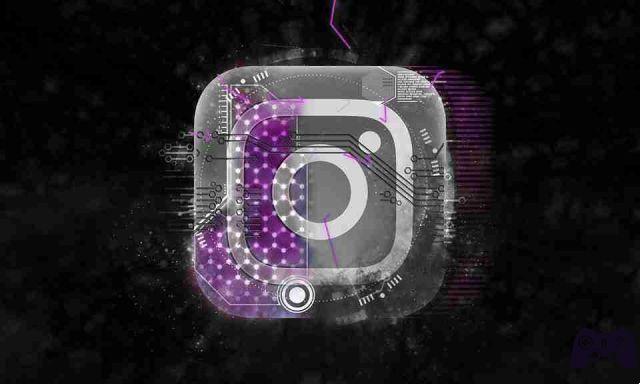 Instagram phrases app to use as a caption for photos and videos. An image with the right caption is worth a thousand words. In this article you will find free apps that will help you find the right phrase to put as a caption on your photos or videos that you post on Instagram.
These apps are the English language but as you know if you want to have results on Instagram this is one of the most popular languages ​​on the social network.
Instagram phrases app
Captions For Instagram (Android)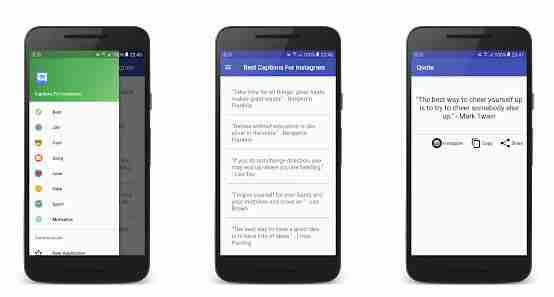 Captions For Instagram is a simple app that has hundreds of captions and quotes for different moods and events. The good thing about this app is that the captions are neatly categorized and it's super easy to find one.
All you have to do is tap the one you like and hit the Copy icon. That's all!
Download Captions For Instagram
Captions for Instagram and Facebook Photos (Android)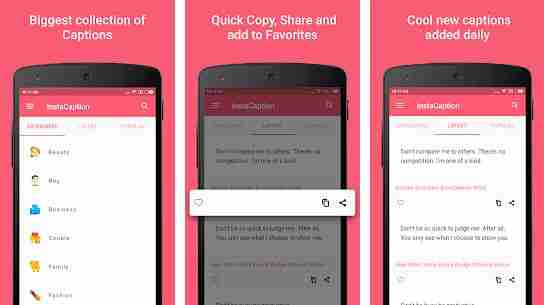 Captions for Instagram and Facebook Photos unlike the previous app, this one allows you to search its database with a keyword. The captions are mostly user-generated and lack the quality you might find in the first app.
Another good thing about this app is that each caption has some related tags at the bottom to refine your search.
Selecting texts is easy, just tap the little Copy icon and paste the same on your Instagram post.
Captions for Instagram (Android)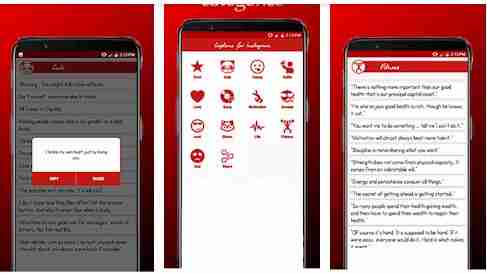 Captions for Instagram is a simple app with lots of quotes arranged in different categories, like Cute, Song, etc. The captions are simple, however, you will have to put the emoticons on your own.Copying texts in this is an easy job. Just tap the quote you like and that's it.
Insta Caption – for Instagram (iOS)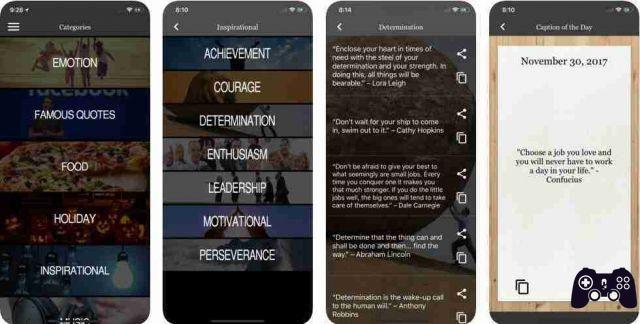 This app contains countless phrases arranged in a well-organized library. Suppose you are looking for a food related quote, you should actually specify whether the quote you are looking for is related to breakfast or dinner.
Insta Caption also has a lot of song quotes. So, if you are one who loves sharing posts related to music, this app is your best bet.
Scarica Insta Caption
InstaCap (iOS)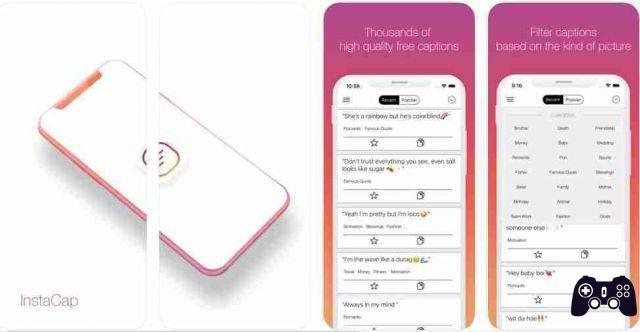 InstaCap is more than short, crisp captions, rather than the clever quotes we saw in the previous app. Although the archive is huge, the interface is a little more complicated to use.
Unlike other apps, it doesn't have a left menu with categories. Instead, the categories are located under the small arrow in the upper right corner. All you have to do is tap the Arrow icon, select the category and tap the icon again (to close the menu).
However, once that's done, it's pretty straightforward from there. Just tap the copy icon and that's it!
Download InstaCap
Rubric (iOS)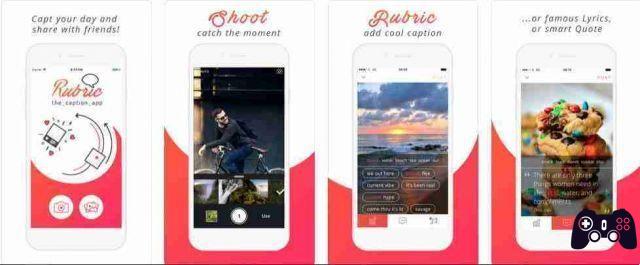 Rubric clearly stands out in this group as it uses visual recognition technology and machine learning to automatically generate relevant captions for your photos. All you have to do is open the image through the app and Rubric will show all relevant captions. Plus, you can choose from short witty phrases and famous celebrity quotes.
Download Rubric