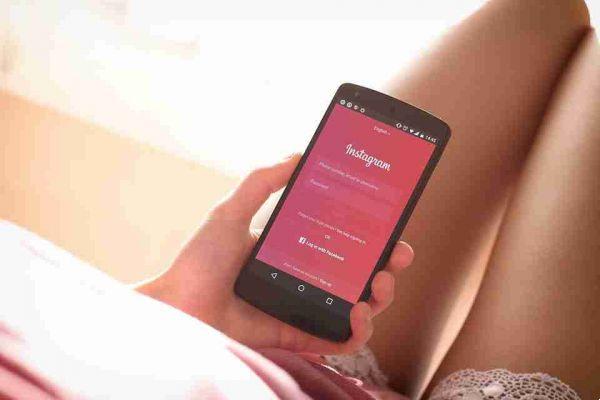 Instagram is an increasingly popular social media platform focused on photos. You can find family and friends and let them know what you are doing, where you have been and what interests you. But it's hard to juggle the topics your followers will engage with.
So you've decided to separate your hobbies by creating multiple Instagram accounts. It's possible? Is it easy to switch between them? And is it the right decision? We answer all your questions about creating multiple Instagram accounts.
Can you have more than one Instagram account?
Yes, you can have two or more Instgram accounts!
Plus, it's easy to create multiple accounts on Instagram. This means you can separate your interests, create a new profile for your business, or post photos privately that your real-life friends won't see (just your online friends).
Reasons to create multiple Instagram accounts
Why should you create and manage more than one Instagram account? There are some advantages to having numerous profiles.
Separate personal life from work: if you are in business, it is important to keep your professional life separate from your private life. You don't want potential customers to see what you do every weekend. Likewise, bombarding mates with business-related posts will not strengthen your friendship. That's the same reason you shouldn't add colleagues on Facebook!
Leverage business benefits: having a work account gives you access to more analytics that will help you grow your customer base. You can also pay for promoted ads, which is not possible through a personal account.
Changing your privacy settings: you don't always want everyone to know what you are doing. By having numerous accounts, you can have one accessible to anyone and another only for people you know personally. It's also useful if one is connected to Facebook and / or Twitter but you don't want colleagues on those networks to automatically see all of your posts.
Maintain different interests: if you want to keep followers, you have to meet their expectations. By creating numerous profiles, you can manage what you put online and propose certain interests to a particular audience.
Are there any drawbacks to having multiple accounts? There are, but they are minor. Namely, you have to switch accounts before posting, which, as we'll see, isn't as stressful as it sounds.
The other potential problem is if you post to the wrong account. But it's easily remedied - go to the ellipsis in the top right corner of your post and click Delete. You can also archive the post to hide it from your profile.
Now that we've covered the why, let's dive into the how.
How to create a second Instagram account
How do you create a new Instagram account? It's very simple: you do it in much the same way you created your first one.
The simplest way is to use a different login method. Instagram offers you the option to sign up using an email address, phone number or Facebook account. If you can remember which one you originally used to create an account, choose one of the other options. Check your Inbox, Facebook profile and SMS history to make sure.
You can create another account through your browser, by going to the Instagram login page, then clicking SUBSCRIBE and following the instructions. But it's easier if you do it using your smartphone.
Open the Instagram app
Go to yours Profile by clicking on the symbol at the bottom right of the screen.
This will show your profile picture, Story or, if you haven't set a featured image, a silhouette.
Click on the three horizontal lines at the top right,
So on Settings.
So on Add account or go up Account> Add new professional account if you are creating a business page.
A new tab will appear at the bottom of the page.
List two options: Log into your existing account e Create new account .
You will need to click on the second, then choose the method you want to use to create a new account: email address or phone number. In the latter case, Instagram will send you a confirmation code to make sure it's connected correctly.
How can you switch between Instagram accounts?
This is probably what you are worried about: after all, by creating a new profile, you don't want to be blocked by your old one and lose precious photos! But you don't have to worry. It is incredibly simple.
Through a desktop, you just have to log in and out of each account as you would with other services. If you're using Instagram on your smartphone or tablet, though, it's an intuitive app that remembers if you have multiple profiles.
Go to your profile and click the down arrow next to your username at the top of the screen. Just click on the account you want to switch to. No, you will not need to log in again (unless you have updated or uninstalled and reinstalled the app).
How to create multiple Instagram accounts
Once you've actually communicated to Instagram that you're interested in having numerous accounts, adding a third, fourth, and fifth becomes even easier.
Go to your profile and click on your username, as if you need to change your login.
Below, go up + Add account .
This redirects you to the interface asking you to log into Facebook or register in some other way. Alternatively, you can go on Settings> Add account> Create new account like before.
What to do after creating an Instagram account
Approach this as you did when you first registered on Instagram.
You need to add your name, which is the account display name. It will suggest a username based on existing accounts, but you can change it.
The next page will ask for a password - do not reuse the one linked to your other profile in case it is leaked. Ideally, you still want different passwords for all of your online accounts. If this is a problem, you should try using a password manager.
You will then need to confirm your age.
Instagram is useless if you don't follow anyone, so connect with friends, family and similar accounts. Of course, you need to add a profile photo and a short bio, using hashtags. If it's a business account, you should consider adding links to your Instagram posts.
How many Instagram accounts can I have?
It entirely depends on how many different options you have for signing up.
Instagram encourages you to log in using an email address, phone number, and Facebook profile. If you don't link your Facebook to a single Instagram account, there are three separate ways. You can also add more using different email addresses, so if you have one for work and one for your private life, you could use both.
Instagram only allows you to add five accounts to one device. In theory, you can create more by changing the names between profiles; however, you won't be able to easily switch profiles via the single app. Don't forget that you can also log in via a web browser.
But do you really need more than five? It's up to you, but things can certainly get complicated.
How to unlink two or more Instagram accounts
How do you remove an Instagram account that you have added to a device?
Again, this is done through yours Profile . Visit the account you want to unlink and click on the three horizontal lines. So go on Settings > Disconnect .
Some have reported problems unlinking individual profiles, so if this happens to you, check for an update in the App Store. If the update doesn't work, you may need to try deleting the app and then reinstalling it.
Just make sure you remember all your passwords, otherwise you'll have to reset those too.
If it still doesn't work for you, go back to Settings, then click Help and report a problem. Instagram should get back to you with instructions on what to do next.
How to delete your Instagram account
So what if you want to leave the platform entirely or remove your second profile? You have two main options. You need to know in a few simple steps.