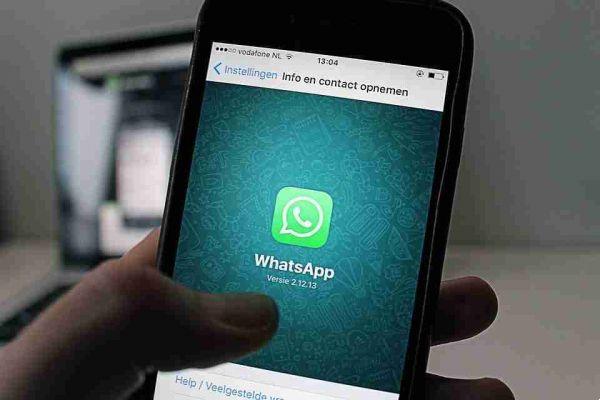 WhatsApp is one of the most popular messaging services, but there are still missing features in the app. Some of these may come with the next update, but until then, users can turn to third-party apps if they want to get additional options. Below you will find a list of apps that will enhance your overall WhatsApp experience.
Send an automatic reply on Whatsapp
allows you to set up custom messages that are sent when your contacts write messages containing specific trigger words. For example, you can set up an automatic reply whenever you receive the "Hello" message.
Users need to grant access to notifications for the app and disable any battery optimization options they may have enabled, as well as background restrictions. AutoResponder allows you to test your "rules" first to see if they work and how. The basic features of the app are free, but if you want to unlock more, you'll need to upgrade to the PRO level.
Do not crop Whatsapp profile picture
By default, WhatsApp crops your profile pictures into a circle, so important details in the picture may not be included. To avoid this, make sure you can fit everything.
is an easy to use app that allows you to prepare the perfect WhatsApp profile picture.
The app makes it easy for you to stretch and fit your image in a circle. Alternatively, you can also zoom out and include a smaller portion of the image in the crop. When you're done, WhatsCrop allows you to save the result to your device or use it directly in the app.
Create Whatsapp stickers
In addition to emojis and GIFs, WhatsApp supports stickers. The problem with stickers, however, is that you may not be able to find what you are looking for.
Fortunately, there are apps like that let you get creative by letting you use your own images to create your own stickers. The process is simple - just upload your images, then crop them manually or with a template. Tap the "Add to Whatsapp" button.
Zedge - new wallpapers for Whatsapp chat
WhatsApp already offers its own wallpaper library that you can use in individual chats. You can also use your image library for this purpose, but if you still need more variety then it might be a good idea to install. It is one of the best wallpaper apps there. All you have to do is browse the app and find your favorite wallpaper, then download it to your phone.
Next, open a WhatsApp chat and tap on the three-dot menu at the top right. Select the Wallpaper option, then tap the image from the My Photos folder. Select the wallpaper, then tap the Set button to make your choice final.
Send Whatsapp messages without storing the number
is an app that allows you to send WhatsApp messages to numbers quickly without having to save them in your contacts first. Just log into the app and enter the desired number.
Next, hit the "Open" button and a new WhatsApp chat will automatically open for you. From here you can simply send the messages to the number without having it memorized.