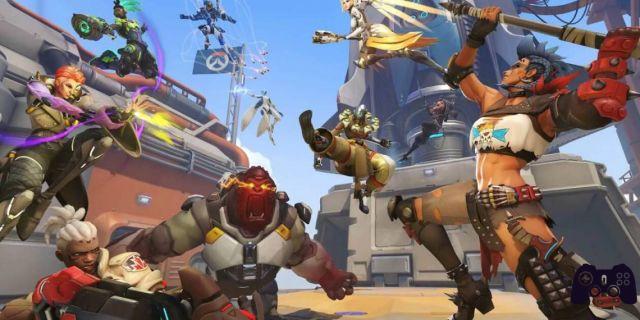 ---
Since its very first publication Overwatch 2 has always been talked about, and not in the most rosy ways possible. The initial approaches of his community were not the best, immediately finding a handful of bugs, which have been corrected over time, but the problems do not seem to end even on the horizon.
FIX YOUR GAME @PlayOverwatch pic.twitter.com/DNRVdKnL72
— bogur (@b0gur) November 30, 2022
Based on a recent Twitter post shared by the user Bogur, it really seems that a new and very dreadful bug / glitch is once again threatening the balance of the Overwatch 2 community, upsetting the games in a completely unexpected way. In the video in question we see the boy and his team face off a totally invisible opposing team. The fact of not being able to see them in any way, and therefore not being able to read their attacks, inspires an initial general hilarity which soon turns into despair and anger.
As anticipated above, this is by no means the first time that enthusiasts find themselves in paradoxical situations like this, with previous bugs that even went so far as to turn off the players' PCs, also causing other problems of various kinds.
Over the months, however, Blizzard has carefully listened to and followed the complaints about Overwatch 2 (with direct interventions and responses quite aligned with the needs and problems of the case), trying to move as promptly as possible, and always obtaining approval from all . At the moment, however, the title remains a very popular experience with dizzying numbers that are inevitably difficult to manage in full.
For now, the root cause of this latest "invisibility" bug has not yet been investigated, in the hope of a new intervention based on everyone's experience. We just have to wait for new details regarding both the situation and the new season now winding down.
Before saying goodbye, we advise you to visit our YouTube channel, where you can find videos dedicated to the gaming world at 360 degrees.