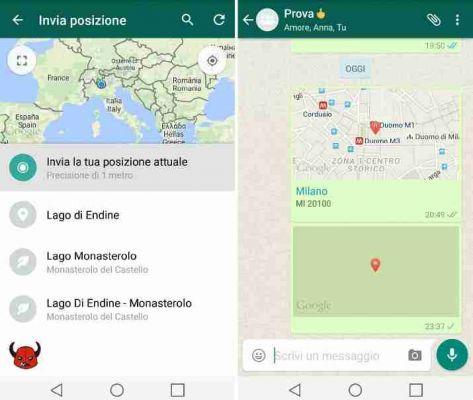 How to share current position on WhatsApp through chat to let the recipient know where you are in real time.
Thanks to this function, making your location known to an interested person through WhatsApp will be simple.
Once the position has been sent via chat via WhatsApp, the recipient will be able to follow all your movements in real time and know where you are at that moment.
This function can be set with a precise operating time and still be deactivated whenever you want if you want to finish it earlier.
This function is very useful for informing friends, relatives or other people to let people know the distance from a meeting, on returning home or to reassure family members about where we are.
Now let's see how to send the location on WhatsApp.
How to share current location on WhatsApp
open the Chat of the person to whom you want to send and make known our position
click on the attachment icon (the paperclip)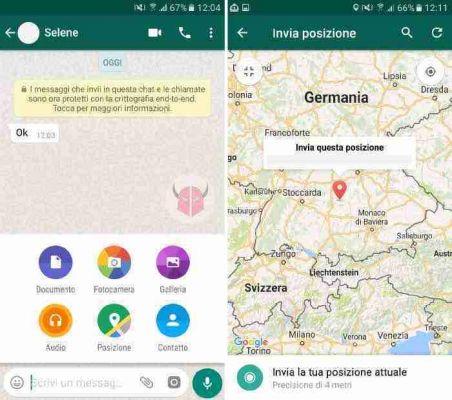 Select Location
select option "share current location"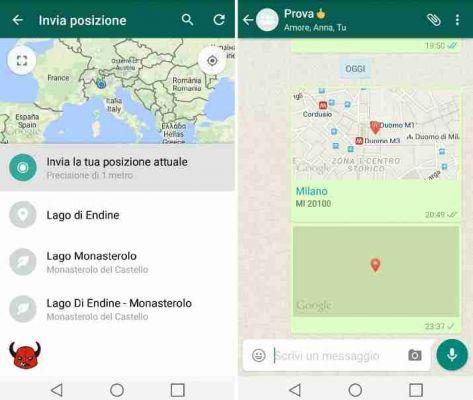 select time the duration of the sharing
add a message if you want and send through the green arrow
Done now, your position will be communicated to the recipient and will continue to update in real time (and the recipient will see it too) even by closing Whatsapp.
You can deactivate it even before the set time by returning to the chat.