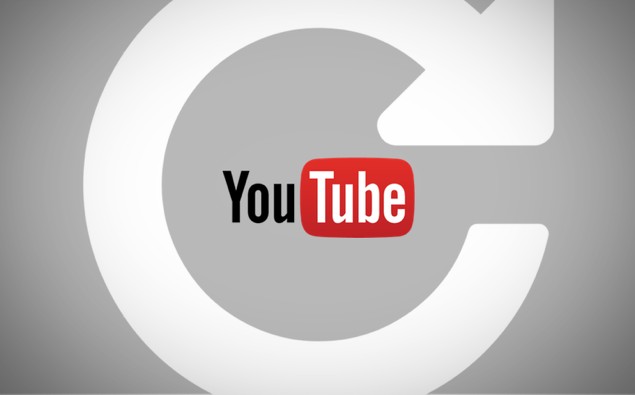 By now YouTube in addition to being a source of videos of all kinds, it has become a real collection of music to listen to.
If you want to repeat a piece of music (or any other video) automatically so that you can hear the song you like several times at the end of the video, here's how to loop a video on YouTube.
How to loop a video on YouTube
From YouTube website on Computer
It is quite easy to repeat the songs on the YouTube web version from your computer.
Open the music video you want to repeat on on your computer.
Right-click on the video and select loop.
Now the video will repeat endless times until you change it.
How to repeat a YouTube video on Android, iPhone and iPad
You must know that from the YouTube app it is not possible to repeat videos and then put them in Loop, but there are tricks that you can use.
Through the browser on your device
Open Crome on your device and go to the page, the mobile version of YouTube. (If you search for it on Google and click the link, the device will open the Youtube app).
Once on the site, if you are using Chrome, as recommended by us, click on the three dots at the top right and select Desktop Site.
Once you have reloaded YouTube in Desktop version, you can start the music video, or else play it. Press and hold on it and the menu will appear where you can select loop.
Through third-party apps
Now as you can see the process is a bit annoying to do every time you want to repeat a song or video on YouTube. For this we suggest apps to install that will make it easier to do.
Repeat YouTube Video per Android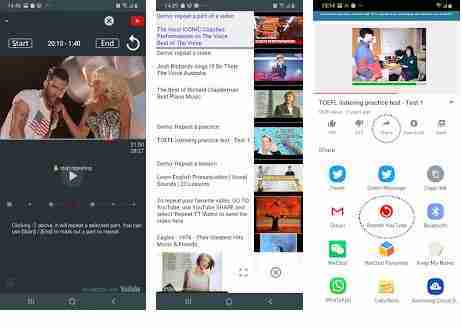 , download this application on your Android device.
Once done, go to the YouTube app and open the music video you want to repeat. Tap the Share icon below the video. From the list of apps displayed, select Repeat YouTube.
The app will open Repeat YouTube video and the song will be repeated.
Repeat YouTube Video per IOS
Download to your iOS device.
Launch the YouTube app and play the video. Tap the Share icon. The Share screen will open. Tap More to view the app list.
Search for Repeat YouTube. Tap More again. You will find Repeat YouTube under the app suggestions. Select it. A pop-up will appear asking you to open the Repeat YouTube Video app now.
Launch the app Repeat YouTube video on your iPhone or iPad and the video will start playing in Loop mode.