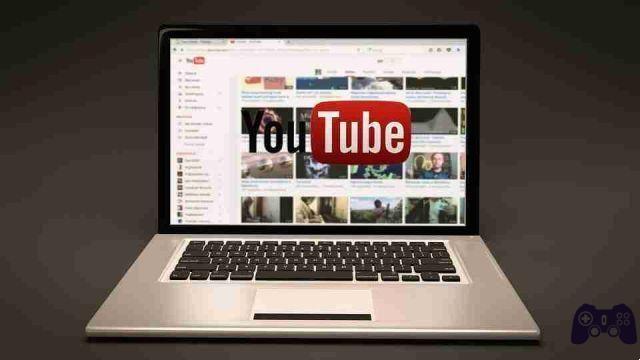 Download thousands of free YouTube music tracks legally. One of the best uses of YouTube is as a free music source that you can legally download for free to use for all kinds of projects and ventures.
Download free music from YouTube without copyright
The YouTube Audio Library was launched in 2013 with over 1.000 free music tracks. Thanks to our growing ability to make videos with smartphones, we need to download quality music for the background of our videos, right? Whether you're uploading it to YouTube or creating a private video, good background music makes all the difference.
It now hosts more than five times the songs of the number I gave you before so almost more than 5000 free songs on YouTube. They are 320 Kbps high quality audio tracks and sound effects with a royalty-free license.
You can also log into the channel with your Google ID for a better view of the collection via CREATOR STUDIO. The tabbed interface and filters make it easy to organize the variety of songs on offer.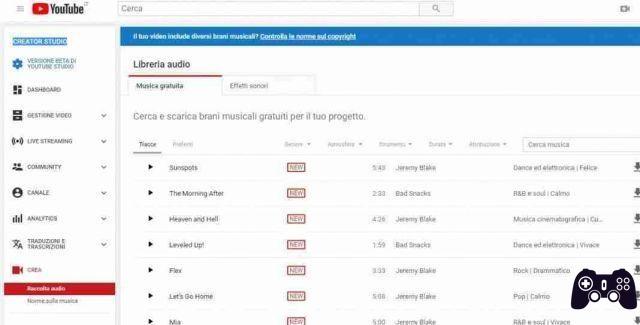 Go to Creator Studio> Crea> .
Use the tabs at the top of the page to choose Free music o Sound effects . The bars next to the songs show how popular a track is. A small icon indicates the Creative Commons attribution.
Sort the songs by genre, instrument, mood, duration and attribution. Click the arrow to download it.
For easy access in the future, select the star to add the track to your Favorites.
YouTube allows you to monetize tracks through your project. But don't forget to give the artist credit if you see a Creative Commons attribution next to a track.
Conclusions
Download free music on YouTube legally it is possible as you see and you don't have to worry about usage limitations and you are free to use the music for any creative use. There are also many other sites online where you can read the article below.